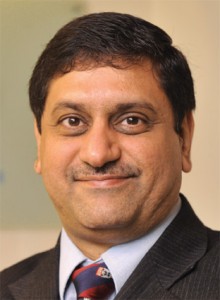 Company Profile
Saviance Technologies is an IT Services Company established in the US in 1999, providing a host of services including web & mobile applications, IT Consulting and Strategic IT Staffing solutions and Enterprise Collaboration. Team Saviance strives to deliver the best value to our clients through a combination of highly experienced workforce, defined processes, state-of-art technologies and client management solutions. Saviance leverages its global presence in the US, UK and Australia to provide holistic, multi -service delivery in key industry verticals including Education, Manufacturing, BFSI, FMCG and Healthcare.

The strong workforce of 450 employees and consultants spread across the globe helps optimize the delivery using Build-Operate-Transfer model offering a combination of management, technical and implementation service that transitions clients seamlessly and provides them a well-managed offshore strategy.
Saviance is an ISO 9001:2008 certified company.
Company Name:
Saviance Technologies Private Limited
Management Team:
Managing Director and
Founder: Rohit Mahajan
Chief Executive Officer:
Kaushik Bellani
Vice President, Staffing:
Rajiv Tarafdar
Head Office:
Gurgaon, Haryana, India
Website: www.saviance.com,
www.viburnix.com
Major Regional Offices (India):
1. Gurgaon    2. Pune
Contact Person For Clarifiaction:
Subhashish Bharuka, Manager,
Corporate Communications
+91-88-6060-8117
Customer Support Helpline Number:
+91-124-6650100
Products and Services
Saviance Technologies helps clients develop and retain their human capital by controlling allocation of skills for projects by providing strategic services in the field of Strategic IT Staffing (Contract, Contract-to-Hire and Permanent Staffing), Enterprise Application Integration and Vendor Consolidation. IT services include offshore services with RPO (Resource Process Outsourcing), KPO (Knowledge Process Outsourcing), Managed IT services and Microsoft SharePoint Collaboration Practice. Adding to Saviance's extensive IT offerings, it also provides Application Development services in which they develop customized web applications, develop ERP solutions, mobile applications and the most recent addition is a robust Education Management Solution (EMS) called EMSYNC 2.0 for higher education institutes.
'Viburnix', is a product by Saviance Technologies which is a first-of-its-kind, comprehensive solution which caters to the specific 'Alumni requirements' of colleges, universities, corporate and other educational institutions. Viburnix provides a unified communication and a collaborative platform to create multiple points of adhesion throughout an institution. This product enables institutions in brand building, social and professional collaboration, event management, real time communication, knowledge repository and providing career opportunities.
Achievements

Saviance Technologies has been a pioneer in introducing software solutions for educational institutions in India with its flagship product Viburnix focused towards alumni networking on a unified cloud platform.
Clients include top names in the education industry including National Defence College, Narsee Monji Institute of Management Studies, Faculty of Management Studies, Bhartiya Vidyapeeth University, Tata Institute of Social Sciences

Target Verticals

Higher Education, K-12, Educational Institutes, SME's, Large organizations