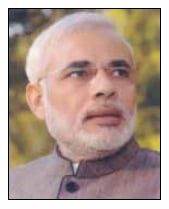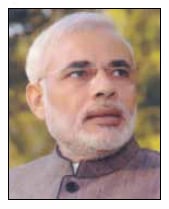 MESSAGE "Gujarat, with its all inclusive, sustainable and rapid growth, is emerging as a globally preferred place to live in and to do business."
Over the years, the Gujarat has emerged as one of the most dynamic, prosperous, investor friendly and fastest growing states of India. The importance of well thought governance initiatives with significant use of technology in this success cannot be overemphasized.

Good Governance is the key to sustainable development. The state has been constantly innovating, aiming at excellence in governance. The opportune understanding of the importance of technology in effective and efficient delivery of services has enabled the state to take up many innovative steps for empowering people.
While the State's emphasis has been on building educational infrastructure, training of teachers and computerization of schools, we have successfully been able to come up with 11 new universities, 400 colleges, 1.25lakh new teachers, 38000 new schoolrooms and to double the seats for technical courses. The State has witnessed a massive reduction in the dropout rate at all primary levels. Improvement in the health and nutritional status of the population has been one of the major thrust areas of the social development programmes in the state. Over the years, Gujarat has developed good health infrastructure and human resources. The state has initiated a wide variety of Public – Private collaborations, involving NGOs/Private Sector practitioners. Gujarat is now emerging as a global medical tourism destination.
It gives us immense pleasure to share with you that Department of Science and Technology, Government of Gujarat and Elets Technomedia Pvt Ltd are jointly organizing eINDIA 2011, an annual ICT conference and exhibition at Mahatma Mandir International Convention Centre, Gujarat from December 15 – 17, 2011 as one of the prelude/precursors and warm up exercises to Vibrant Gujarat 2013. The vision roadmap that we have carved for the state will certainly get reflected in various thematic conferences under the umbrella of eINDIA 2011.
We warmly welcome all delegates and look forward to participating in what promises to be an immensely enriching event. (Narendra Modi)