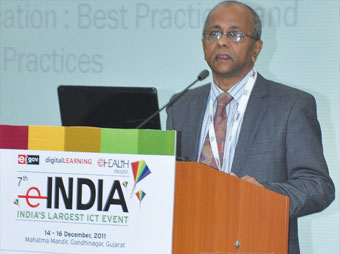 The infrastructure in various universities in India is good, but we need to make it even better
By Prof Paritosh K Banik, Director General, Pandit Deendayal Petroleum University | www.pdpu.ac.in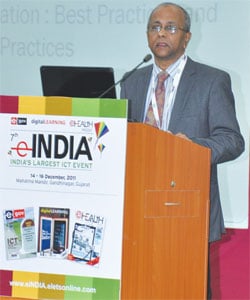 Pandit Deen Dayal Petroleum University is only four years old, whereas Harvard University is almost 100 years old. The practices that Pandit Deen Dayal Petroleum University has developed in last four years may not be the best, but they are highly workable. Right now the university has four schools. As the focus of the university is on oil and gas sector, two schools have been established – the School of Petroleum Management, and the School of Petroleum Technology.
The School of Petroleum Management offers post graduate diploma. And the School of Petroleum Technology offers BE and M-tech courses. As it is not possible for a university to be focussed solely on petroleum and gas sectors, it was decided that two more schools should be opened to cover other streams in the energy sector. So the third school started by the university is focussed on solar power. This is basically the way in which the university has expanded its scope.
The university started with faculties in three streams – Faculty of MGMT, Faculty of Technology and Faculty of Workers. There are plans to expand the faculty system further. For instance, we have the Faculty of Labour Studies, which is a new concept in India. In this course, students can opt according for educational material that is basically dependent on their own interests and skills. A student may have a combination like economics with environment.
The basic purpose of education is fostering creativity in the students. This is what the university is trying to do through the various streams of education. The infrastructure is already good, but we need to make it even better. If we go to the first 100 education centres in India, we will find that the infrastructure is already quite good. The Pandit Deendayal Petroleum University is planning to have more green areas in the campus. Engineering labs are well equipped. There is also the plan to develop a solar power plant.
Many foreign students flock to the university under the student exchange programme. From the university, the first batch of students has been sent to the university in Houston and Oklahoma. A MoU has been signed with the University of Texas. ONGC keeps coming to our campus on a regular basis. Remote centres are being planned in Gandhinagar and Surat.