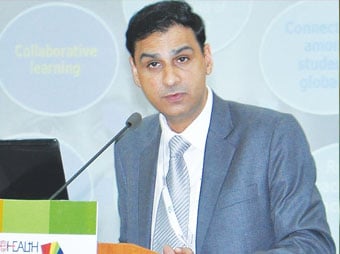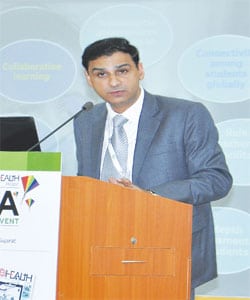 What kind of classrooms are going to be there in the future? Perhaps the answer to that question can be found in the present trends
By Kartikay Saini, Chairman, Scottish High International School | www.scottishigh.com
There is no dearth of technology in the modern educational space. You look around and you see a vibrant imagery of devices, systems, software and infrastructure. There is so much around us that more often than not it is difficult for us to select the specific technological tools that are best suited to meet our needs. Selecting the right educational technology is an onerous task by itself. You have to do lot of research on not only the tools that are available, but also on the nature of your exact needs.
Facilitators of digital education
The search for new technology has to focus not only on the students, but also on the teachers and the administrators. Training sessions have to be conducted so that there can be a seamless integration of new technology into the classrooms. Most importantly, there has to be a comprehensive change in our viewpoint and our philosophy of education. Teachers have to imbibe the art of becoming the facilitators of digital education.

Until teachers become the facilitators of digital education, all the interactive whiteboards, smart tools, cloud computing and educational software will not be of much use. The best practise in education is one that leads to inquiry based learning, research based learning. As we can see around us, the learner's profile is changing. Even children of 8 to 9 years have started learning through digital tools. They are quite comfortable with computers, digital boards and software.
In fact, it seems as if teachers and the general classroom environment is way behind students when it comes to understanding technology. It has often been found that children are much closer to technology as compared to teachers. The problem is that teachers are teaching what they had been taught, whereas the students have moved far ahead. A better understanding between teachers and students is required. It is necessary that the teachers should be on the same technological wavelength as their students.
If we, as teachers, want our students to learn from us, we have to be prepared to learn from them. We can learn from our students about the ways by which technology can become the inseparable parts of our lives. Many students spend lot of time these days on the Internet, and on social networking sites. Perhaps teachers can use such sites to disseminate teaching material. There is so much that can be done. The bottom line is that new technology has made it imperative for teachers to make fundamental changes in the way they approach education.

br>