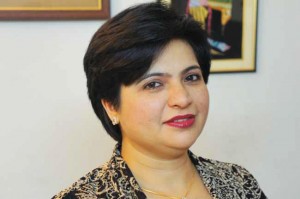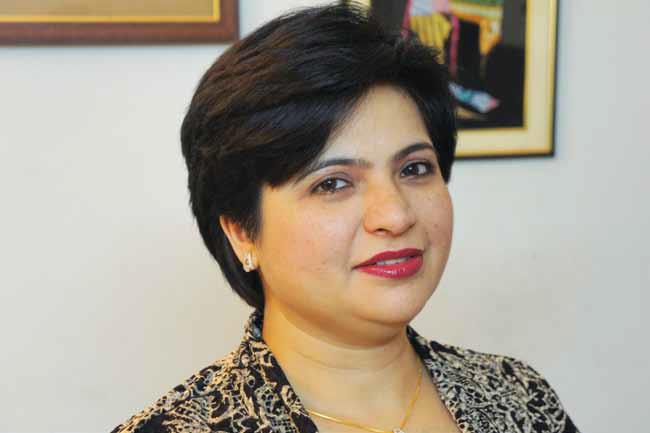 Chitra Bhatia
Country Head
Sanako Corporation
Sanako Corporation specialises in language software. The company is redefining the way to learn languages, enhancing communication through high-end teacher-led Interactive language learning platform. Chitra Bhatia, Country Head, Sanako Corporation, in conversation with Pragya Gupta, talks on importance of English Language and company's outreach for the Indian market. Excerpts:
Please share details about the genesis of Sanako Corporation?

Sanako is the global leader in developing teacher-led language teaching software and modern language labs. Sanako started in 1961 with the name Tandberg as  a language lab producer. In 1984, Teleste acquired the educational division of Tandberg  and in 1991, Teleste developed the word's first computer controlled language  lab. In 2003, Divace changed its name and launched the new global brand – Sanako.
We have worked closely with our customers for nearly five decades towards a single goal: to enable better speaking, comprehension and communication  skills for language learners. We have satisfied customers in over 100 countries  and 30,000 classrooms. We already have 1100 class room in India in last one year, which is a significant number for us. We cater to higher education and K-12 segment, with our language lab solutions,  be it Indian or international. For example, we are providing solutions for  Kashmiri and Tamil at CIL and Chinese and English in ERA B- School.
Our solutions can be used for any teaching and learning languages. At Sanako, we give flexibility to teachers to pick and choose their content. We give the basic content with the flexibility to teachers to add the content. They can even pick up content from You Tube or the latest news paper.
What are the key issues in language education in India?
In India, there is a general trend of focusing only on reading and writing, and not the other important skills of language learning, like speaking and listening,  which I see is a major issue. Also we have come across several other issues – like most teachers in India complain that the strength of student is much more as compared to an average class room  size in western countries.
One of the most difficult things to do in a large classroom is trying to get the attention of every single student. It lacks an intimacy in students-teacher level. Teachers do not find time to interact personally with students and weaker students do not get personal attention. Nervous students may hesitate even to clear their doubts in front of such a large number of students.
There is also the problem of inadequate space and lack of language learning equipments in the classroom, which does not encourage any fruitful communicative  activities like role plays, group discussions and oral presentations. Unless there is a proper and systematic plan, it is going to create havoc in the classroom.
The crucial challenges of language learning can be attributed to non availability of good and trained teachers, lack of good technology infrastructure, and content.
What is the need of language learning in India?
In India, only five percent of Indians understand English. As the links between people across the world grows, there is an increasing need for us to communicate in multilingual and multicultural equation. Knowing one of the world languages such as English becomes an increasingly important skill for an individual who wants to  do well in today's global market.With the IT revolution and most of software and operating system being in English language,  a new utility for written and oral communication  in English language has emerged. English is said to be the world's most important language having communicative and educative value.
A typical language lab consists of student desks that are equipped with media players, recorders or PC's that enable activities in which students can practice their language usage by listening to audio and recording their speech.  Every student's device is connected  to a central console that stays with the teacher. Unlike in a traditional classroom, a student does not have to wait his or her turn to interact with the teacher and several students can establish interaction  with their teacher simultaneously.  This structure facilitates the active participation of students in the learning process and also allows both students and teachers to achieve the maximum  amount of practice and usage time with the language they are learning.
How do you reach your customers in India?
In India, we reach our customers through HCL and Everonn. They are our strategic partners who represent us all across India. Beside this, we have smaller partners and region specific channel partners.
Could you elaborate on your plans in India?
Presently, it has been a mandate by All India Council for Technical Education (AICTE) to have a language lab in all the AICTE approved colleges. However, in schools and colleges, it is still not a  mandate to have a language labs. In five years, Sanako would like to make the Indian  youth more employable by helping them improve their communication skills. We are working towards providing affordable,  flexible interactive language learning technology solutions. Teachers training in  language learning using technology and developing interactive language content suiting Indian market are among prime goals in our five year plan.
We will be launching cloud based language learning solutions for 'next gen language learning', which will help students learn and practice language speaking even after the class. Sanako has launched a product called 'Sanako speak' which is a cloud based product.
Besides building global community of language teachers, this can help teachers all across the globe learn from each other and share their knowledge back.
---
Most teachers in India complain that the strength of student is much more as compared to an average class room size in western  countries
---
Please throw some light on your tie-up with schools and colleges?
We are working with some of the schools and colleges in Delhi, NCR including DPS Vasundara, DPS Ghaziabad, Era Business School, Delhi School of Language and JNU. We have also worked with Indian Institute of Technology (IIT) Indore, Central Hindi Training Institute, Central Institute of Indian Languages (CIIL) Mysore, Maharashtra State of Technical Education, Mumbai, Bundelkhand Institute of Technology, Jhansi, Delhi School of Languages, The Cabinet Secretariat Government of India,  Banaras Hindu University, Tamil Naidu State Board Schools, Amrita Engineering College, Coimbatore, Handa College  of Education, Jammu, International School of Business and Media.
Who are other players in this segment? What are the distinctive features of Sanako?
We see Oreli Technosystems, ETNL – eTail Networks Limited, WordsWorth and Robotel as our competitors. We at Sanako offer Interactive Language Learning Environment. Our solutions are affordable  and licensing system is flexible. Our latest technological solutions enable round table  discussion for advanced learners and offer advanced tools for better results.
Sanako's solution features – multi-user collaboration, Sanako study examination module, Sanako study video live module, homework automation, subtitling, screen transfer with audio and marker tool, white board, remote access, and control of student  PCs. They also include voting and live feedback, adjustable thumbnails in separate windows, hybrid labs, hardware labs and cloud computing.

br>