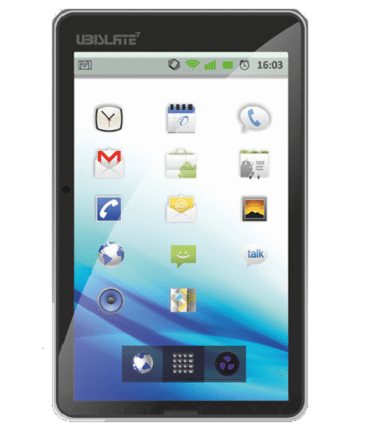 While attending a function in Bangalore, HRD Minister Kapil Sibal said that the new version of the low cost Aakash tablet PC will be completely indigenous and its production base will be diversified. He further stated that an eco-system will be created for the development of the Aakash tablet in the country.
According to sources, the tendering process for rolling out of the new version of Aakash will be handled by the Department of Information Technology (DIT).

"We are now going to diversify production base and indigenise Aakash tablet. We are planning to create eco-system for end to end development of Aakash in India. This will create enormous opportunities for R&D institutions, developers, electronic production houses," Kapil Sibal said.
The HRD ministry requires 220 million Aakash tablets in the coming years to fulfil its promise of provide a tablet to every college and university student.
Sibal also said that the IITs and ITI will be involved in the development of the Aakash tablet. As of now, IIT-Rajasthan has been spearheading the project. But very soon, IIT-Kanpur, Madras and Mumbai will join the project. Sibal believes the tablet will help boost the government's another ambitious project – the Unique Identification number (Aadhaar).
"Aakash and Aadhaar can be used to resolve many of the issues. Apart from a law, we need an ecosystem to reduce the possibilities of corruption," said Sibal.
It is believed that the involvement of public sector enterprise and indigenisation of will bring down the cost of the Aakash tablet. The current cost of the Aakash tablet is Rs. 2,276 for one lakh units. The price could come down to Rs. 1,500 if numbers increase to one million.