Implementing technology in schools in not a smooth road. It has various speed breakers which hamper the speed of adoption of technology. Techno phobia is one of them
By Veena Raizada
The 21st century continues to change at a rate faster than we can imagine. The immersive media has created learning communities that communicate and collaborate across the globe. The world has become highly interconnected and complex. What remains to be checked is,
"Are we ready for the change?" The answer seems to be big "No"
Misconceptions about technology

Lack of awareness in minds of stakeholders has created lot of misconceptions about technology and its crucial need in the present times. Implementing technology for effective teaching learning means more than teaching basic computer skills and software programs in a separate computer class.
For investors it remains additional equipment that might increase the proficiency of the school system. Everyone involved in the management of education system needs to acknowledge that technology is and can be a comprehensive tool to effective school management.
Parents still can not foresee the productiveness of new trends in the education whether with technology or without it. For them, successful education still remains a report card with 90% + in almost every subject. And for this attitude, to some extent our education system is also responsible.
Teaching community probably is facing the main challenge. Good teachers, in particular see it as threat to their importance or may be even their recognition as a good teacher. It is also perceived as an additional work load to change their pedagogy that incorporates technology into curriculum.
Challenges of implementing technology can be broadly classified into:
• Misconceptions
• Understanding the need for implementing technology
• Affordability
• Techno phobia
• Impact
Students are facing even a bigger challenge than the parents and teachers. For them the vast expansive knowledge platform that World Wide Web has offered needs synchronisation with their specific needs.
Digital gaming, virtual world of connectivity to the universe, simulation, virtual manipulative, my space, facebook etc. The unlimited power of digital era seems to be sweeping the GenNext.  Technology is an integral part of the lives of Ikids of the new millennium. Educators therefore, will have to find ways of harnessing this power to create a better tomorrow for today's students.  Technology enabled education will prepare our youth for competitive traits and competency  attitude.
Financial implications are probably the biggest barrier for any school to adopt technology especially when it is a large setup. Even if the school is willing to do it, to ensure that optimal provisions are made to make technology enabled education become a meaningful support for teachers and students needs sufficient budget allocation from the school funds.
It is very important for investors to appreciate that for a significant impact of technology on learning, regular usage by both the teachers and learners is essential. Adequate technology support systems to all are essential.
Techno phobia though existent among all stake holders, is more a mental barrier than a technical hurdle. Skepticism, fear of incompatibility and may be lack of motivation or even incentives are root cause of huge inertial force to accepting technology as part of our classroom life. Everywhere else we seem to be going with the flow. Then why technology in education is a phobia?
Technology based education is still accepted as supplementary and not primary source of child's learning process. Outcome of technology based teaching learning is yet to be validated by many research studies. Apprehensions therefore, are obvious for its easy adoption. There is no technology that can turn underperformers to over achievers or help low performing systems to high result performance oriented organisations.
Educators may be aware of the need for improvement in their set ups but the potential role of technology may need clarity. Meticulous planning is, therefore vital for any technology initiative to yield expected outcome. Without proper insight into what, why, when and how of technology implementation, technology investment are liable to become expensive ventures ending up as failures.
---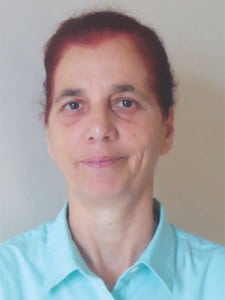 Author
Veena Raizada,
Director Academics, Next Education India Pvt Ltd
---

br>