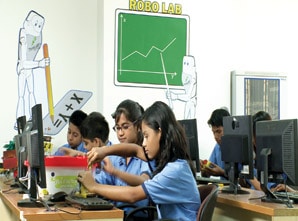 digitalLEARNING has conducted a survey to map the usage of digital labs in India. Around 500 schools across India participated in the survey and shared their experience of using digital Labs
By Pragya Gupta, Elets News Network (ENN)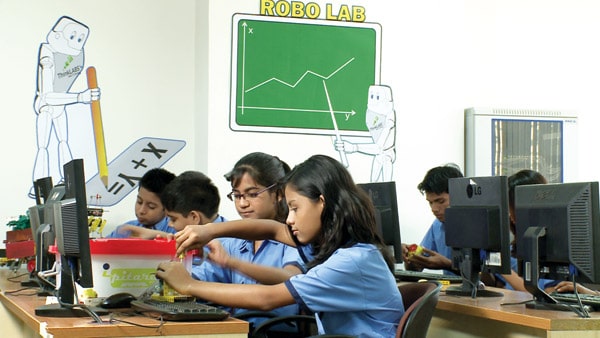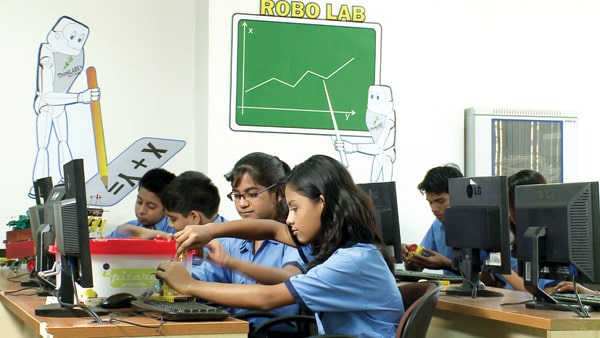 Mention of the word 'lab' automatically pops out a picture of room or building equipped with tools for scientific research, or teaching, or for the manufacture of drugs or chemicals into minds. Checking the acidic and alkaline nature of any liquid by help of a litmus paper is one the most usual experiments that students in junior or middle level classes are often required to do. In the late seventies, eighties and even till the late nineties Litmus paper experiment, observing onion peels through a microscope used to be a popular pastime in the school laboratories.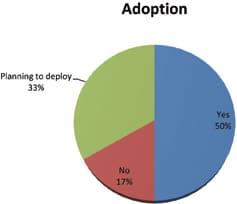 With the advent of digital technology, the scope of the experiments that students can conduct has been enhanced to a large extent. The modern digital labs are not limited in scope to just basic apparatuses like microscope or beaker or Petri dish or subject. They subsume a blend of cutting edge technology and simulation techniques and they are capable of enhancing the scope of education in a rather transformative way.

With digital tools teaching moves beyond the stage of cramming, it is more about learning through experience and observation. Today we have labs for almost every subject – Science, Math Labs, English and language labs – all of which are a combination of hardware, software application and simulation. Robotics Labs are also getting quite popular.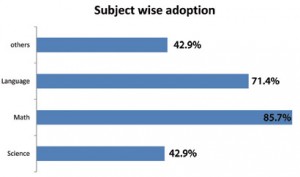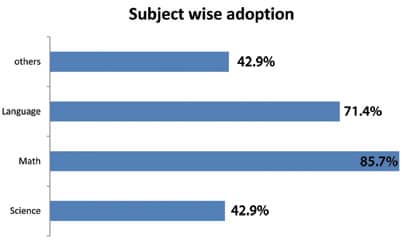 With digital labs, students have the opportunity of visualising abstruse concepts in Maths, Science, Engineering in a virtual medium. For instance, the math lab comprises of Geometer's sketchpad software, technology applications, videos, manipulative, measuring Instruments, tables, charts, etc. English labs have brought revolution in learning a language that has always seemed quite difficult to many Indian students. A typical Language lab comprises of software tools that help students improve their accent, vocabulary and grammar.
digitalLEARNING has conducted a survey to map the usage of digital labs in India. Around 500 schools across India participated in the survey and shared their experience of using digital Labs.
Adoption: The level of Adoption among schools has been increasing. With CBSE coming up with a new mandate in favour of labs, a lot of schools are installing digital lab solutions in their classrooms. The future of the digital lab industry seems quite bright.
English is the weakest area in India, hence the adoption of English lab is much higher in school segment followed by Science and Math Lab.
Curiosity about Labs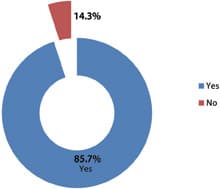 Are they Cost effective?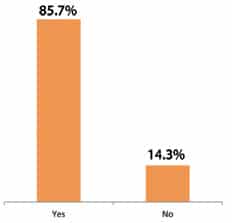 Do teachers feel comfortable while teaching through this technology?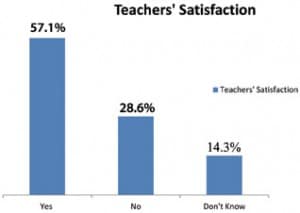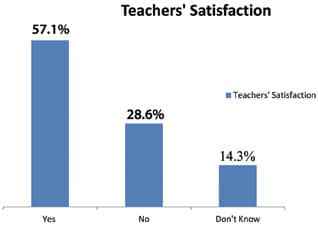 Some major players in the market are Wordsworth, Math Buddy, Liqvid, Orell, Hey Math, Exlpore learning, LAZ, Razz Kids, Gizzmos, Educomp Solutions Ltd, Apple, Adobe, Extramarks, TAB TREE, Edaxis.
Teachers' Expectations from the new labs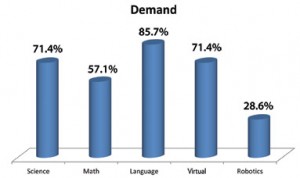 •    "Something more advanced than what we are currently using"
•    That are really beneficial and time saving than hands on experience
•    Tablet based labs
Experience with vendors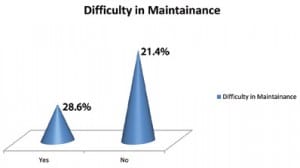 Quotes from schools
"Digital Lab experiments can be explained to the students in class itself."
Prabhu Dayal, Faculty Head, Computer Science, Modern Child Public School
"It saves time, deep practice, reports, assessments."
Deepak BV, Principal Consultant, JILIT
"Students get clarity and retain what they learn through digital experiments."
Prantika Das, TGT Computer, The Millennium School, Noida
"It saves consumables. We can observe results of some impractical experiments. It saves time, manpower."
Geetanjali Grover, Informatics Coordinator, BGS International Public School
"Especially with the tablets like iPads we are able to create experiential learning for every student at their own pace with minimum resources and maximum excitement."
G R Sivakumar, Principal, Delhi Public School, Surat

br>