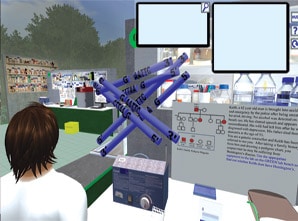 In educational institutes around the world, the push to install technology-rich labs is growing, so much so that many academics have started promoting technology as an appropriate tool and even a bridge between the students and their institutions. Digital labs help students in various ways, the most important of which is their ability to make students familiar with the high-tech tools that they might be using once they begin their professional life.   It is also true that students prefer to have learning environment that is in tune with their own knowledge, lifestyle and experiences. Yet, in many cases, there exists a great deal of disparity between the technologies – smartphones, notebooks, tablets, social media, etc. – that they use outside the school to those that they use inside the school. Students are twice as likely to respond to their teachers if enough technology is incorporated into the teaching process. It is clear that the shift towards using digital labs in modern classrooms is properly aligned with the needs of today's students.   In order to garner a comprehensive view on the digital labs industry that has now started flourishing in India, digitalLEARNING interacted with a select group of companies that are engaged in developing digital labs for education purposes.  The responses that we have received enable us to have a comprehensive overview of the business related and educational prospects of the digital labs industry in the country.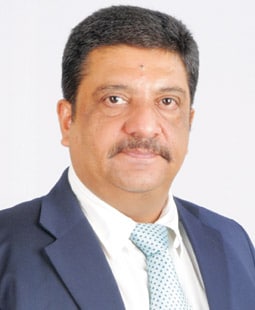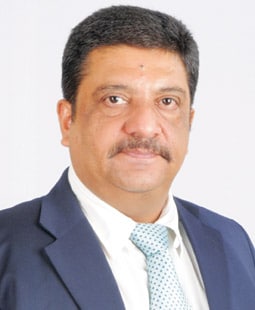 Hemant Sethi, President, School Learning Solutions & Hole-in-the-wall (HiWEL), NIIT Ltd.,is responsible for driving the growth of NIIT's business in government and private schools. He also looks after the Hole-in-the-wall (HiWEL) initiative, which aims to improve elementary education and life-skills of children.Focus area for NIIT
We are active across the entire education space. We have the IT Lab, which is a holistic IT education solution addressing the IT Curriculum for classes KG to XII.  We also offer a state of the art math lab. We have launched a mobile science lab in association with Fourier Systems.


Price of the top selling product
Our Math Lab solution comes with complete hardware, software and infrastructure support, including computers loaded with Windows XP, Antivirus software and Geometer's Sketch pad for students and teachers. Depending on the features the price can range between `10 to `15 lakhs.

View on market size of digital lab business
Education technology market in India is booming. More and more schools are adapting these solutions and bringing new technology to students. Today we are providing services to around 2.5 lakh private schools. The K-12 market is growing at the rate of 10 percent annually.
Rate of growth in 2011? Expected rate in 2012?
The market has grown substantially in 2011 both in terms of expansion in private school market and penetration of ICT in government schools in various states. We expect similar high growth in 2012.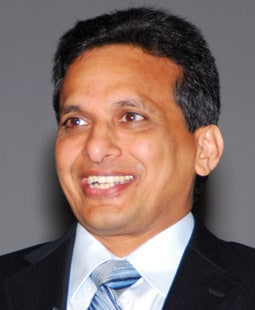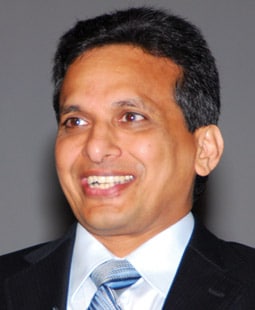 Jayaram Pillai, MD, National Instruments IndRA (India, Russia & Arabia), and Solaikutty Dhanabal, Academic Manager, National instruments, India,are active in the digital labs business in India. Focus area for National Instruments
ELVIS is a universal learning platform for students from Electronics Engineering to perform experiments throughout their curriculum. Like all other NI Products, it is based on the concept of Virtual Instrumentation where student used the power of LabVIEW software to customise the general purpose hardware. Our primary focus is to help students to learn new engineering concepts.

Is there scope for improvement in IT education in India?
Compared to OECD countries, India lags behind in implementation of IT in engineering education. Given the large number of engineering graduates India produces, there exists tremendous scope of improvement in the areas of Collaborative Learning, Remotely Reconfigurable educational platforms and Remote Labs.

Upcoming technological innovations
Technological Innovations like Mobile Labs and Portable Labs have a huge potential for revolutionising engineering education in India.

Improving skills of engineers
We believe that our engineers must be encouraged to move beyond simulation. They must be introduced to real-world constraints through lab experiments and Student Projects. This is the only way of improving their skills.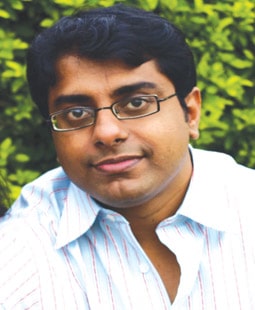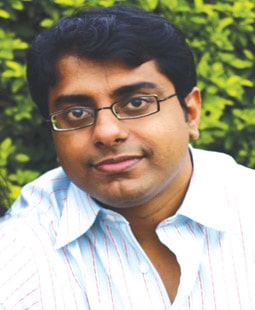 Debabrata Bagchi, CEO and founder, Sparsha Learning Technologies,is an alumnus of Indian Institute of Technology, Kharagpur and North-western University, Illinois.  He has more than 11+ years experience in technology start-ups both in India and USA.Focus area for Sparsha Learning Technologies
Sparsha Learning Technologies works with Higher Educational Institutes to integrate course curriculum in iLearnMore suite of digital virtual labs. Teachers can use this platform to teach in a more engaged and interactive manner and as a result convert non-learners to learners.

Top selling digital lab product
Our top selling Digital Lab product is in Analogue and Digital Electronics. The use of instruments like oscilloscopes and function generators in the system is helpful in making more familiar with devices and their workability in regards to circuit design and other aspects. The system costs around $20 per student per year per virtual lab.

Digital Labs being planned for future
We are already piloting Programming in C/C++/JAVA/Python virtual labs. We are developing labs in control systems, digital image processing, databases and operating systems.

Market size of digital labs business? Growth rate for Sparsh Learning Technologies
The size of the digital lab business in India is more than $200 million. In 2011 the growth rate for Sparsh was 40 percent. In 2012, we expect to grow at rates between 40 to 80 percent.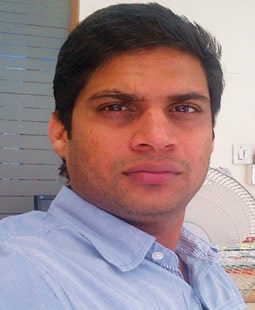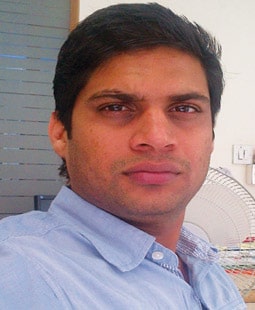 Sudarshan Borker, co-founder, IE Education,started his career in 2002 as a Sales Executive with a B2B offshore company in Bangalore. Later he joined his brothers in Chennai to Co-found NextBiT Computing in 2005. He helped found IE Education in 2010 and is focused on making technology affordable in schools.Top selling digital lab product
We have deployed a number of Language Labs using the EduPC hardware and the Language application form English Edge. Our 30 Seater Learning Lab costs around `4 to `5 Lakhs, and our digital classroom solutions are priced at `15 lakhs.

Market size of digital labs in India
The penetration of the digital labs market in India is quite small. There is a huge scope for installing low cost solutions in the rural market. We look to attract investors to our organisation and expand our reach throughout India.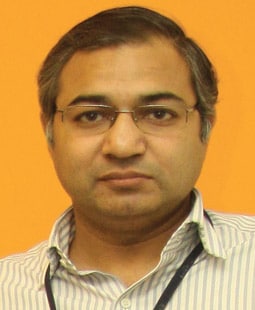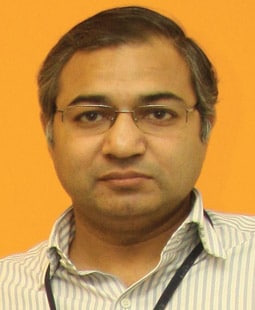 Vivek Agarwal, Chief Executive Officer, Liqvid eLearning Services Pvt. Ltd.,played a pivotal role in starting of eGurucool in 1998.Top selling digital lab product
English Edge is our top selling English Language Lab. It sells equally well in all the three segments of schools, colleges and vocational institutes. We are now seeing lots of interest in our portable language lab offering and customers from all three segments have signed up for these labs.Price of the top selling product
We have three pricing models. In the per student per course model, we charge in the range of Rs. 500 to Rs. 2500 per student per course. In the Per lab model, the price varies between `1.5 lakhs to `3.5 lakhs. The AMC can be in the range of 10 percent of the price. Then there is in the per student per month model in which the price can range between `40 to `100 per student for a 3 year duration.

Market size of digital Labs business in India
During the next three years there is going to be huge growth in the market size. We expect 20,000 schools in India to implement language labs solutions in their classrooms.

Rate of growth in 2011? Expected rate in 2012?
Our business is witnessing a healthy year on year growth rate of 100
percent.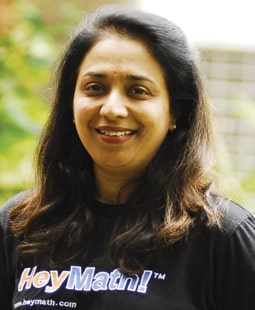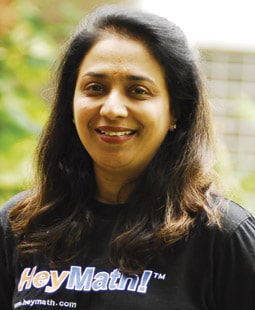 Nirmala Sankaran, co-founder & Chief Evangelist, HeyMath!,used to serve as the vice president of Citibank's Global Transactional Banking division before she became an entrepreneur and helped found a premier digital labs solution company.Top selling digital labs product
HeyMath! Zone is a vibrant and engaging learning environment that facilitates learning through a process of discovery and exploration. It caters to all kinds of learning and teaching styles. The price of HeyMath! Zone depends on the nature and size of implementation. The list price for setting up the HeyMath! Zone is `4.5 lacs per annum.

Rate of growth in 2011? Expected rate in 2012?
In 2011, we had a growth rate of around 200 percent. In 2012, we expected a growth rate of at least 100 percent.

Are digital Labs cheaper than the traditional teaching tools?
Digital labs allow customisation of the school curriculum. By using digital technology teachers are able to adapt the available resources for meeting the learning related needs of individual students. This ensures that digital labs are not only impactful, they are also cost effective. One of the biggest advantages of Digital Labs is that they make it easy for teachers to manage students with multiple learning abilities.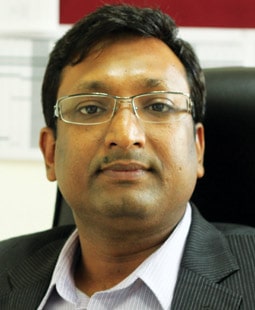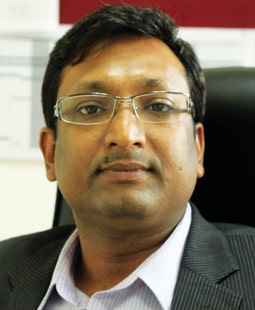 Gagan Goyal, Founder and CEO, ThinkLABS Technosolutions Pvt Ltd.,has a passion for robotics. In March 2010, he was named among India's top 10 Young Entrepreneurs by Businessworld in March 2010.

Digital Labs already deployed
Robotics Learning System (RLS) is a hands-on science learning platform, in which students are able to explore the fundamentals of Computer Science, technology, engineering and mathematics (CS-STEM) by building and programming robots. The installation cost of the system comes out to around `4.5 lakhs over a period of three years.

Market size of robotic labs business in India
It is hard for me to put a monetary figure to the market size. But there are over a lakh of premium private schools all of which pose as a target market for setting up robotics labs. So there is a huge potential.

Rate of growth in 2011? Expected rate in 2012?
We saw a 250 percent growth in revenue from robotics labs in 2011 over the preceding calendar year. We aim to achieve around 300 percent growth in 2012.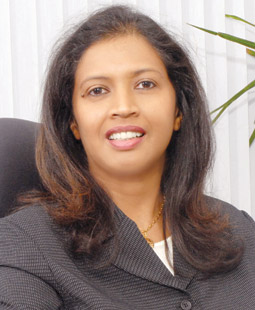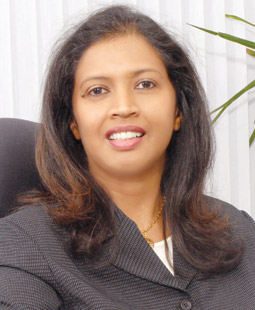 Shameema Parveen, CEO, Edutech,started her career as a management trainee and went on to become the CEO of one of the leading companies in the digital education space.Top selling digital labs product
Edutech Language Labs and Language Teaching Solutions can be used to teach and learn any language. Edutech's ICT based Science Lab is a fully integrated solution, which provides students with portable hand-held devices for learning new lessons in a rather interesting way. Designed to meet the learning needs of CBSE, ICSE and IB curricula, our Science Lab is suitable for students of all age groups.

Price of Science Labs solutions
It costs `1.35 lakhs to install the Science Labs in middle school. In case of high school, the cost goes up to `1.75 lakhs. In Senior School the cost is `3 lakhs.

State of the digital labs market
The market is still in its infancy. We expect it to grow multi-fold in the coming years, as the market becomes more aware and better products are launched.

Are digital Labs cheaper than the traditional teaching tools?
Digital labs are certainly cheaper than traditional teaching tools. For instance, with our virtual lab for CAD/CAM, every student can write programs and test/update/modify the same by using the virtual lab. They can work on this at the time of their convenience.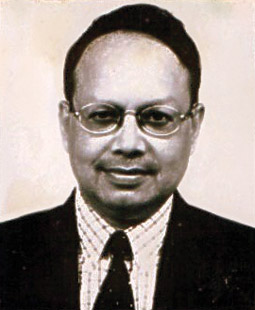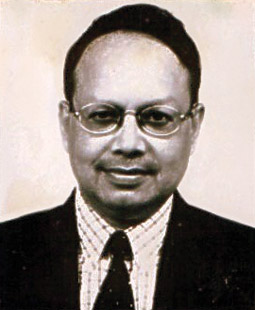 Timir Ghosh, Director North America, Edaxis,has extensive experience of leading major companies like Skyton, Electrovaya, Noble Group, AJ, BMTL, Modi Oliviti in Canada, East Africa and India. He has experience in technology, Education and KPO industry.Top selling digital labs product
Edaxis LangLab is an affordable multimedia platform for learning any language at any level, anywhere. It is a suite of software modules that can turn any computer lab or classroom with laptops into a multimedia language lab. A special hardware is not required with the system.

Price of top selling product
Edaxis LangLab is most cost effective, as compared to any other language lab. For a system with 30 plus 1 terminals the company charges only about `70,000 for one time perpetual licence.

Expected growth rates in 2012
The company is aiming for a growth rate of at least 200 percent in year 2012.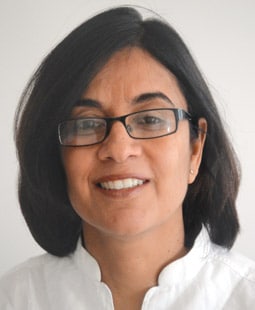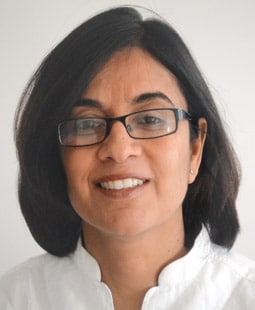 Rita Raje, Commercial agent, WALDNER Laborund Schuleinrichtungen GmbH,is a specialist in educational architecture. Waldner is the leading innovator in the global digital education industry and the market leader for laboratory technology and laboratory equipment at the highest standard.Labs deployed in India
We have been installing labs in Indian Grade 5 to 12 schools since 2005. The labs are practically maintenance-free and meet stringent international safety standards.

Market size for labs business in India
With rising number of schools in India warming up to digital methodologies for teaching, there exist a lot of potential for growth.

Top selling digital lab solution
Our digital science lab allows students to perform experiments wherever they are – in the classroom, in the lab or at home. For instance, if you want to study the water quality at the beach, a lake or the tap, this mobile lab can help you collect and save real time data for further analysis in the classroom.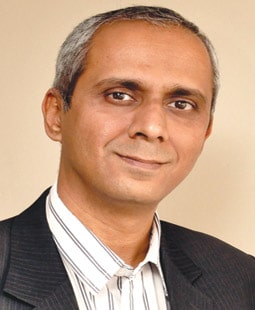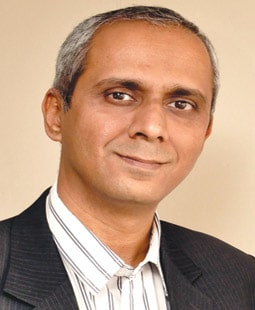 Srikanth B Iyer, COO, Pearson Education Services,started his career with Wipro in 1993, but he soon left to chase his own entrepreneurial dreams.   Pearson Education Services was formerly known as Edurite Technologies, and Iyer is responsible for driving the company to a position of leadership in the e-education space. Top selling digital labs product
English Edge and our Digitally Grammar and comprehension product are our top sellers.  English Edge is an excellent tool for building a student's spoken English skills; it subtly teaches grammar and pronunciation.

Are digital Labs cheaper than the traditional teaching tools?
Digital tools are far more superior to traditional teaching methods. They are convenient to use, cheaper and easy to update and of course a lot more interactive. Also with digital aids students can find answers more quickly and easily.

Digital Labs planned in future
The process of enhancing our digital products is a continuous one. Our in-house teams constantly work on enhancing our existing products by adding more content and them more and more interactive and user friendly.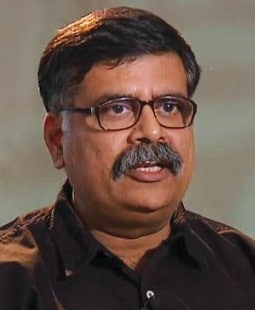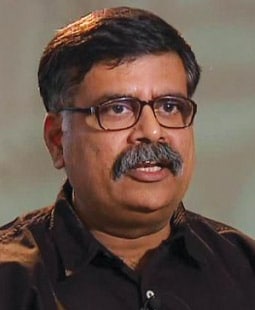 Deepak Bhardwaj, Director, Corporate Affairs, Texas Instruments,works closely with the Government of India and various state governments, as well as the key Industry and trade associations and Universities, to evolve new ideas for trade and policy. Focus area of Texas Instruments (TI)
Texas Instruments (TI) has developed easy to use math and science lab systems. Science and math tools such as data collection probes that work with TI-Nspire CX (Student handhelds) allow students to predict experiment outcomes, quickly collect data and analyse results.

Market size of digital lab business in India
The market is scattered between different kinds of lab solution providers. Considering the radical changes in the Indian education system and the enhancements by Indian boards of education, we see this market to be growing at an extremely fast pace.

Rate of growth in 2011? Expected rate in 2012?
TI saw reasonable growth in 2011. We are a global leader in math and science labs. We expect to see a good growth in 2012 and beyond, as our technology is a "one of a kind" solution that meets the needs of classroom learning, maths and science lab activities and much else.