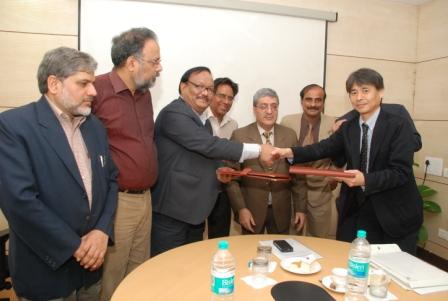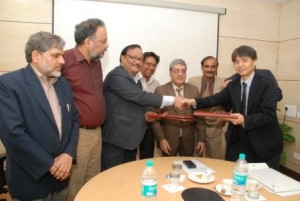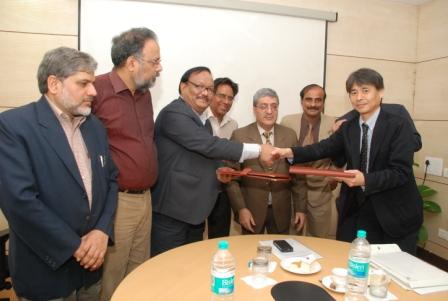 The Indira Gandhi National Open University (IGNOU) received the third Japanese grant-in –aid to strengthen its Electronic Media Production Centre (EMPC) recently at an outlay of 787 million Yen. The centre is the hub of electronic and broadcast media and is aimed at reaching the learners using a variety of communication technologies.
The Memorandum of Understanding (MoU) was signed with the Japan International Cooperation Agency (JICA) in the conference room of the Vice Chancellor's office between Joint Secretary (ABC), Department of Economic Affairs, Ministry of Finance and the Ambassador of Japan to India. The university has subsequently entered into agreements with NHK ITEC as the consulting agency for the project and M/s Mitsubishi Corporation as the vendor for supply, installation, testing and commissioning of the latest high definition television equipment and operational training on the high end equipment for a period of one month on the recommendations of JICA.

Prof M Aslam, VC, IGNOU, on the occasion stated that this bilateral cooperation between the two countries, in the form of the current grant-in-aid programme would augur well for the future especially in the light of the rapid advances made in the field of ICTs and the tremendous growth witnessed in the open and distance education methodologies.
According to Anil K. Saxena, Director (I/c) EMPC, the equipment has arrived in India and the installation including the operation training will be completed by the end of June 2012.
The university has been a recipient of the Japanese grant-in-aid on two earlier occasions for the improvement of educational technological facilities in the year 1988 and later in the year 1993.