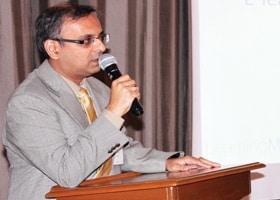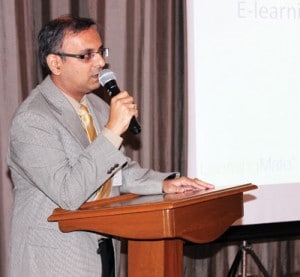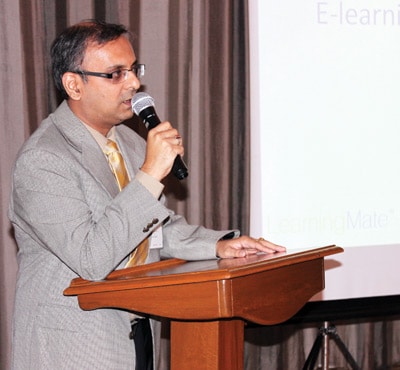 The next wave in distance education –Learning in the Digital Era Conclave' series of summit was held in Mumbai and Delhi by LearningMate  in partnership with Fortress and Digital Learning Magazine to explore and engage with education community on their views and suggestions on using digital platform to connect the teaching and learning community. The seminar was aimed at higher education in states that included a mix of private universities, vocational training companies and large education bodies – both government and semi-government.The summit was held in partnership with Fortress Financials a leading educational technology company and Digital Learning Magazine in Mumbai and New Delhi..
e-Readiness in Higher Education
As educational institutes try and scale up infrastructure to reach out to more students, the challenge to scale the teaching and learning process remains largely unaddressed. As a comparative, to the market, SamudraSen, CEO, LearningMate said, "What happened in the USA a decade ago in terms of creating robust education technology systems and services to manage the same, is just about beginning here.  While many are keen to adopt scalable technology, the lack of quality service providers is rare and there is no precedent in the market. The second issue is not just getting the right technology in place, but supporting it with the right content that is pedagogically sound for a fulfilling distance learning experience". The last piece is the support services in terms of training the instructors on how to manage and conduct distance education programs using technology. "Thus these three pillars – technology, content and services demand a solutions approach and there in no one size fits all. I am sure very soon the answers to this will be found and like Blackboard, and others, we will soon see a player in India emerge with similar strengths and of significant scale that can service the market" he adds.
LearningMate in 2010 engaged one of the leading consultancy firm to analyse,  LMS based e-learning, its current usage, willingness to adopt, and preferences in various streams of higher education in India.  The observations showed willingness towards adoption of LMS based eLearning in Engineering, Computer Science / IT and MBA institutes is significantly higher in comparison to other domains. The key participants in the deliberation included Dr. SavitriJhamb, Director – Institute of Distance Learning IDL; Dr D Y PatilVidhyapeeth, Pune; DrSunil Shukla, Chief Faculty, Entrepreneurship Development Institute of India, Gandhinagar Gujarat at the Mumbai conclave.  Speakers at the Delhi Seminar included Dr H S Sai, GM (IS), MananRachnaVidhyanatariksha Pvt. Ltd., G C Sharma, Head Financial Education, National Stock Exchange on India Limited, AnshulPathak, Managing Director, Town Schools,  SumitTayal, Director, Helix Investments.
Get your degree online!
The effectiveness and popularity of online learning is only growing with numbers of students and new class of working professionals looking for anytime anywhere and self-paced learning modules. According to the study done by LearningMate 80 percent of institutes in Tier I locations, showed preference to have their own content as they considered their in-house faculty members are competent to provide the required content for these courses.  Majority of institutes in Tier II and Tier III locations prefer to have external content which enhances the quality of learning through exposure to high quality content. It was observed by participants that currently there is a huge gap of accessibility between quality instructors in the institutes and an online platform can be a useful medium for hosting content, student-faculty interactions and collaborative learning. The voice for a technology focused future was unanimously voted as a welcome change in the distance learning community.