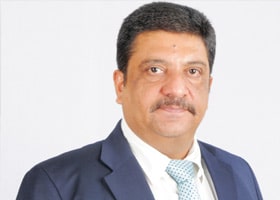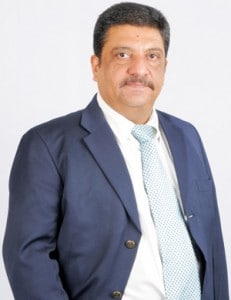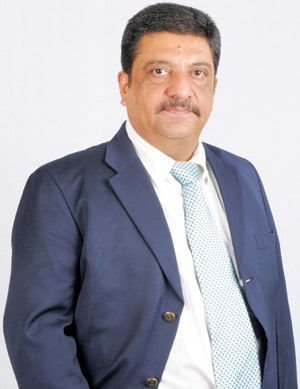 Hemant Sethi, President, School Learning Solutions, NIIT Ltd shares his views on the significant developments in the Indian education technology market
By Pragya Gupta, Elets News Service (ENN)

How do you look back at the year 2011 in terms of market growth and profitability?
The market has grown substantially in 2011, both in terms of expansion in private school market and penetration of ICT in government schools in various states. NIIT has extended Nguru range of solutions to 19 states in the country. Nguru is touching 88 cities and covering more than 17,000 government and private schools. It has touched more than 10 million lives in 2011. We have started focussing on IP based Nguru solutions to improve the profitability in our school business. At the policy level, there has been a renewed focus on ICT projects with the MHRD funded revised ICT scheme giving more focus on education delivery.  However, other schemes like RMSA and RTE have yet not been implemented.

What, according to you, are the top technology trends in education?
The next big focus area will be bringing Internet connectivity to schools and into the classroom. With the advent of this connectivity, children and parents will be seamlessly connected to the schools and teachers. The learning ecosystem of the school will effectively expand from the classroom to the home and beyond that into the neighbourhood and into the larger academic ecosystem of colleges and universities worldwide. Technologies like cloud help stakeholders in education system – teachers, parents, students and school management – to remain connected inside and outside the school environment.
Please share the new technologies that schools are adopting.
Education technology market in India is booming with new solutions and technology aids. More and more schools are adapting these solutions and bringing new technology to students. Some new products that are being used in schools these days include the following:
Multi Touch Gesture Based Interactive white boards: This system allows multiple learners to collaborate and get creative. It allows teachers to make class interactive.
Surface Computing: This system is being used by schools for collaborative projects.
Visualizers or Document camera: These tools can be connected with overhead projector, which can further display images of objects placed beneath the camera lens. These can be used in live classrooms or LABS. They can rotate at 180 degree. We tested and already cleared one from Globus.
Personal response systems: Wireless remotes are small portable chargeable devices that can be used for taking responses from learners. They are especially useful for holding class quizzes.
Laptop carts: These systems are used to provide wireless laptop facility to students in classrooms
Convergence with Mobile Technology: Netbook/eBooks/Tablets/iPods/iPod touch are being used to display educational content and create multimedia content. As per Gartner study, by 2014, the installed base of devices based on lightweight mobile operating systems, such as Apple's iOS, Google's Android, and Microsoft's Windows 8 will exceed the total installed base of all PC-based systems.
Up, close & personalBirth
21st October 1962, New Delhi

Education
B.Tech from B.I.T.S. Pilani, PG Diploma in Management

Hobbies
Reading, Travel , Music, Indoor Sports

Achievement
Hemant has a vast experience of 25 years in heading profit center in B2B, B2C and B2G domains in industry verticals such as Telecom and Networking, Education, IT & Software applications and Automobiles.

Passion
Hemant is passionate about delivering sustained growth in revenues & profitability in dynamic market situations

Success mantra
1. Strategy building & perfect execution.
2. Being customer centric

Vision
"To be a first choice of customers"
K-12 market is growing at the rate 14 percent annually and is expected to touch USD 34 billion in 2012

Tell us more about Nguru.
NIIT's Nguru system is a holistic solution to meet the needs of all the stakeholders in school education – students, teachers, parents and government. In the coming year we are looking at adding more products in the bouquet of Nguru range of solutions.
If you were to give a wish-list to the government for policies, PPP or any other support, what will it be?
Sarva Shiksha Abhiyan has provided a new impetus to our education system. Sharp increase is expected in the demand for secondary education in coming decade. The government should focus on rapid execution of such educational projects. Better payments should be made to the system integrators.  The policy level initiatives that we would like to see include the following:
•    PPP in school construction especially in rural areas where private suppliers are unlikely to venture.
•    Training and hiring of more teachers and rationalising their deployment so that supply matches demand.
•    Investment in curriculum revision, progressive pedagogy, technology and examination reforms, to make schooling more relevant
•    Provide financial and in-kind assistance for poor and disadvantaged students, to offset direct and indirect costs of schooling and overcome household reluctance to send children (especially girls) to school.
•    Public information campaigns to change attitudes about the benefits of schooling and delayed marriages.
What were the most significant developments, in terms of policy changes and technology, in 2011?
Broadly speaking, there hasn't been any major significant change in government policy. The focus is still on ICT scheme which is funded by MHRD in most of the states. We expect RMSA to take off this year in the states. SSA continues its mission quite successfully for making primary education available to all.
What are your company's ambitions in 2012?
We will continue with our focus on the expansion of private school business and penetration of IP based business in various government schools in the states. We are also planning to bring latest technology and new solutions to add to our Nguru range of solutions. K-12 market is growing at the rate 14 percent annually and is expected to touch USD 34 billion in 2012. In the private sector new schools are getting added at the rate of 10 percent annually with 15 percent increase in fee every year.