By Anoop Verma, Elets News Network (ENN)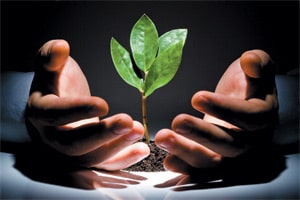 The investments, even those with so-called profit motive, being made in the education space can be seen as echoing Aesop's classic fable. After all, the money that goes into education also serves the purpose of protecting the future flow of golden eggs by taking better care of the goose that lays them. This is what the concept of "Sustainable capitalism," is all about.
The investor forgoes current consumption in order to invest for future returns, not only for himself, but also for the society in general. Theoretically, this is a capitalist virtue. "Short-termism" or what someone might call investment myopia is not a possibility in the education space. Investments made in education usually have a high gestation period; it takes significant about of time before the investment start yielding returns.
The investment angles

Investors are typical moving away from the beaten path while picking up stakes in new or established companies in the education space. In February this year, Dubai-based Varkey Group has increased its stake y to 38.12 percent in Everonn Education. The Varkey Group has also appointed Rakesh Sharma and Dino Varkey as directors on the board.
In a filing with BSE, Everonn said, "Varkey Group has been allotted 2,618,120 shares of Everonn Education through preferential allotment at a price of Rs 528 per share, aggregating to 12 per cent of the post preferential issuance equity capital." The investment community is of the opinion that the education companies have good long term potential. This why competition seems to be heating up for education companies in India.
Few months back we had the news of Infotel Broadband, a subsidiary of Reliance Industries, acquiring 38.5 percent stake in Extramarks Education, a company focused on school education and digital learning, for an undisclosed amount. The statement from RIL declared that the investment in Extramarks had been made through an affiliate company Reliance Strategic Investments.
RIL's investments in Extramarks are in no way altruistic. The investment has been made with the strategic aim of creating content related value for Infotel, which is the only company in India to have bandwidth for high-speed wireless broadband service across the country. In the mid-2010 auction, Infotel had won spectrum for an approximate cost of 13,000 crores.
But let us see this investment from the point of view of what it might achieve for our educational system. Quality educational content and services will become available to students and teachers through high speed 4G networks. The Extramarks investment might spur similar investments by other telecom service providers leading to a tariff war in the data services industry for education. The ultimate beneficiary of such a tariff war will not be the private companies; it will be the community of students and teachers are going to be the big gainers.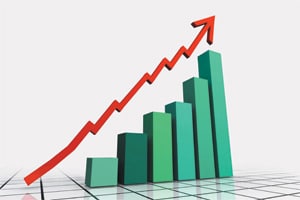 The time of start-ups!
The investments in the education space are flowing in large and small amounts. Few weeks back a technology start-up Carveniche, which has been founded by Infosys engineers Avneet Makkar and Saraswathy A, secured angel funding from Mumbai Angels. Carveniche is in the business of providing content based products and services to schools in the country. It is leveraging cloud technology for delivery of content. We are also having rumours of Mumbai Angels investing in few other start-ups in education.
The company called Edusys was launched in 2004 and it already boasts of a customer base of more than 3,500 companies globally. It supports students in 150 countries and offers courses and tests that span a vast spectrum of conventional and emerging domains of learning and work. The company's offices are located in USA, UK, Singapore and Australia besides Bangalore and Bhubaneshwar.
In February, Edusys raised $7.5 million (approximately Rs 38 crore) from Sequoia Capital. With this round of funding, Edusys aims to expand its business by introducing new products and strengthening its core team and technology platform. The founder and CEO of the company, Tridibesh Satpathy, says, "The certification market is a $48 billion global industry and we see tremendous opportunity for growth." According to sources, company is planning to double its workforce next year.
Even websites that are remotely linked to the field of education are catching the eye of the investment community. The Delhi based boutique investment firm, VAS Capital has made an investment in AM Edumedia Pvt Ltd, which runs, which is a website devoted to helping students pick the right engineering colleges among thousands. The IndiaCollegeSearch.com was launched only in April 2010, and as of now the company records more than 50,000 searches per month on the site.
CL Educate, which was formerly known as Career Launcher, has acquired G.K. Publications, which is a publishing house that specialises in career and academic test preparation and skill building resources.
The tablet syndrome
New technological trends like tablets are also becoming a vehicle for investments to flow into the education sector. The government of India has launched the ambitious scheme to empower students with handheld devices like Aakash tablet PC. Perhaps the tablet that finally comes into the hands of our students will be more advanced than the initial version of Aakash.
The Union Minister for Human Resource and Development, Kapil Sibal has stated that an improved version of the Aakash tablet is being planned. The tender from government could be of around 50 lakh Tablet PCs for students. The tender is expected to be out in two months of time. This kind of large order for Table PCs, will certainly lead to large investments flowing into the educational devices space. Many major companies will start eying for a slice of the market. That is already happening as RIL is rumoured to have teamed up with a major Chinese device maker to procure low cost tablets in the 4G space.
On an international level the launch of Apple's iBooks has received lot of attention. The product is aimed at reinventing the textbook. Instead of a bagful of books, students will be using tablets powered with Apple's iBooks system. The platform embraces interactive textbooks. Students can pinch to zoom on DNA strands, watch videos on mysterious of outer space and they can experience learning in an interactive fashion. The words are still there. iBooks simply serves the purpose of making learning a bit more exciting.
Apple is yet to reveal the exact investments that the company intends to make in the iBooks section. But it is going to be substantial. As Apple has teamed up with publishing partners Houghton Mifflin Harcourt, Pearson, and McGraw Hill, there is scope lot of interesting investment ideas to emerge.

br>