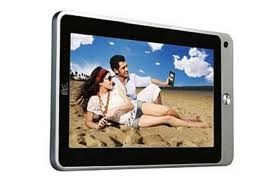 HCL Infosystems has come up with an interesting proposition for "Education on the Move", that would make learning easier and fun and provide students with an interactive platform. HCL recently launched its MyEdu tab – an education tablet that comes with engaging content for both learners and parents to make learning a great experience. Based on an innovative Cloud based learning ecosystem, the HCL MyEdu tab brings together all stakeholders i.e students, teachers, parents, institutions on an integrated education platform.
The K12 Version is packaged with K12 curriculum mapped digital content, educational applications & games, videos and e-books which makes revision fun & home learning- a self paced, enjoyable experience. The Cloud eco system will enable a learner to imbibe knowledge at his/her own pace and will rope in parents by enabling them to take a more active interest in their wards learning process.

The tablets, based on an android operating system, are an edutainment platform which brings together world class rich multimedia content on technical and professional skills, assessments and Apps. This enables networking and collaboration and leads to an all round development and employability enhancement for students.
Educational institutions today are keen on deploying IT systems that will enable them to improve the educational process for students. Introduction of technology in class rooms has brought about a major change on how education is perceived. ICT is helping in disseminating the educational content and facilitates remote learning, especially to the far flung areas. Also, it has successfully bridged the gap between theory and visualization.