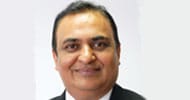 Vinod P John, Senior Director (Sales), Ellucian, talks to Pragya Gupta about the merger of Sungard Higher Education with Datatel and the coming into being of a new entity called Ellucian. He also talks about the company's roadmap for the higher education segment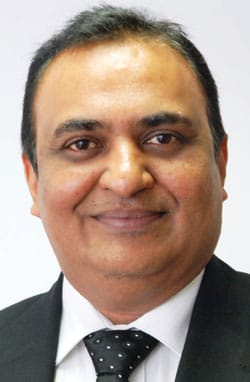 Tell us about how Ellucian came into being?

A private equity company, Hellman & Friedman LLC, has acquired Sungard Higher Education (SGHE) for 1.8 billion dollars. They acquired Sungard and merged it with another company called Datatel, leading to the creation of Ellucian. Sungard is the leader in ERP in the higher education space. Datatel is also one of the top five players in the market. Ellucian focuses purely on higher education technologies. We are the world's largest niche player in higher education technology.
Was it challenging change the identity from Sungard to Ellucian?
At an international level, it was not difficult to change the identity as our customers know Sungard Higher Education and Datatel. We had announced the merger in a conference with audience of 6,200 clients. The company celebrated the new Ellucian name again April 1-4 with 2,000 additional clients at the DUG user conference. Therefore, the name has spread in the. Customers across the world are very happy about the merger of these two companies. However, in India it is a challenge. People don't know us that well in India and so we had to work hard to create a new brand identity here. We have big customers like Symbiosis group and IIM Bangalore in India.
Tell us about your business plans for the Indian market?
We have very clear target segment. We are targeting big institutes in India especially institutes of national importance like IITs and IIMs. We are talking to the large private universities like Symbiosis, and others. We would like to participate in various forums where we can connect with our customers directly.
Please share your expansion plan for the Indian market?
In India for the first one and a half year we have been focusing on building key customers like Symbiosis and IIM Bangalore. So now things are coming into good shape, this is the time to move forward. We will be adding two to three more clients this year. Next year will be a quantum jump in terms of market share in the Indian market. However, we are not focusing on capturing 50 percent or 100 percent market share, but we want to acquire clients, which understands and aligned with what higher education vision is. They should appreciate technology in higher education.
Ellucian has solution centric approach since it entered the Indian market. Please throw some light on your offerings for the Indian market.
We have a whole suite of business solutions. Our business solutions include student services like registration, admission, financial aid, student retention, dropout rates, etc.
Then we have the finance and HR part. This is actually created for higher education keeping their requirements in mind.  We also have Alumni Relationship module, which is very well accepted worldwide and in India it is growing. We also have the enterprise solutions which includes community management. We connect different communities with this tool. We have relationship management tool. Today there is big challenge in front of private institutes; they need to grow by finding new students.
For that we have relationship tool, which connect various communities within the institute.  The business intelligence tools also provide complete analytics of student behaviour.  We make a thorough analysis of our customers' needs before pitching our product. This ensures that our customers get the kind of product that they deserve.