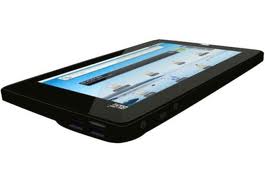 The most sought after low cost access cum computing device Aakash 2 has been launched at IIT Mumbai recently.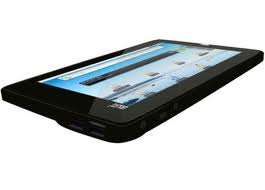 This new and second upgraded version has a faster processor and new applications developed by teachers and students. "The Aakash tablet was launched in October 2011. Unfortunately, there were some delays. Three months ago, IIT Bombay took on the responsibility and now there has been a sea change in our confidence in the project and I symbolically launch Aakash 2 and hand it over to students. The specifications have been upgraded while maintaining the low cost. Aakash 2 is a step forward in fulfilling our dreams to supply tablets to millions of students," said Human Resource Development (HRD) Minister Kapil Sibal.
The scaled up version of "training 1,000 teachers at one go" across 168 remote centres, to train 9,000 teachers and students across India via remote centres was also launched.
 Four Aakash 2 tablets were handed over to principals of engineering colleges VJTI-Mumbai, College of Engineering-Pune, KJ Somaiya College of Engineering-Mumbai and MES Pillai's College of Engineering-New Panvel.

The project was given to IIT Bombay after it ran into rough weather with IIT Jodhpur. The mandate given to IIT Bombay was to develop a tablet that will aid and empower teachers and students of engineering colleges across India. By December 2012, one lakh tablets are expected to roll out. Besides this project with engineering students, the government plans to procure five million more tablets to make it available to school and college students.

br>