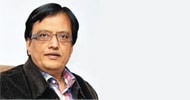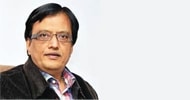 The All India Council for Technical Education (AICTE) plans to hold the Common Management Admission Test (CMAT) overseas and also is expected to launch a job portal late this month.
AICTE chairman Dr SS Mantha said that ever since it had conducted the first CMAT in February this year, it had been receiving inquiries from prospective students abroad. "It is not that students have been incessantly calling or writing to us but considering that this exam is going to be accepted for admission by over 3,500 B-schools, we have been given to understand that candidates abroad would like to take the exam. We are hence going to conduct the exam in the Middle East, the US and Europe from next CMAT onwards," said Dr Mantha.
Dr Mantha said that the CMAT will present itself as an alternative option to the GMAT for students who live abroad.
But have management institutes even agreed to take on NRI students with CMAT scores? "Eventually every AICTE-affiliated institute will compulsorily switch over to the CMAT. In that situation, this becomes an apt move," answered Dr Mantha.
The modalities of holding the CMAT in the Middle East, Europe and the US are yet to be worked out. According to Dr Mantha, Aptech (which conducts the CMAT on-ground) will be roped in to conduct the exam abroad through its international centers.
The CMAT's first run saw about 50,000 candidates appear for the test against a projected figure of 2 lakh by the AICTE. Even though there were 60 centers across the country, candidates had been allotted centers in other cities or at places far-flung from their homes.
Dr Mantha answered that there were plans to drastically increase the number of centres in India and also make sure that candidates got centres close to their preferred locations.
"Give the CMAT some time to become a brand. Over time, the numbers will also increase. I can't even think of comparing it to CAT or a GMAT. Though the CAT numbers are going down consistently over the years. With more awareness this year, the number of people taking CMAT will also increase," Mantha said. He added that he will also be persuading state universities to consider the CMAT exam for admission.
AICTE's job portal is expected to launch later this month. According to Dr Mantha, it will be different from other job sites because AICTE will run it just like a "marriage bureau. I will only publish information from both the sides: the company and the student. And then the both of them will have to take it forward. AICTE will wash its hands off after that," said Dr Mantha.
Already, AICTE has a ready database of about 7.5 million students across the country besides having contacts and information of over 8,000 companies, taken from the Confederation of Indian Industry (CII). The industry data will be displayed sector and function-wise for students. A unique token number will be assigned to both students and companies who want to take part in the recruitment process. With the help of this token number students can upload their CVs with some background information about past academics. Companies too can also upload their requirements. A computer program on the website will then match requirements.
According to Dr Mantha, the website will also serve to capture data about higher education in the country. "Today there is little information on the number of students pursuing higher studies in India or the disciplines which are most and least pursued. There is no composite data on gender issues or on age and work-experience of students," said Dr Mantha. The data generated by the job portal will be used by government agencies to frame policies and take important decisions on higher education.
"Exciting news! Elets Education is now on WhatsApp Channels Subscribe today by clicking the link and stay updated with the latest insights!"
Click here!