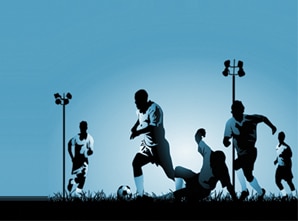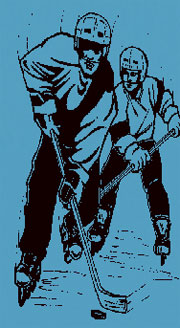 "All work and no play makes Jack a dull boy – the very famous saying goes well with today's young children. They might not be bookworms, but they are mostly lazy bones as they have limited options to indulge in sports and physical activities"
By Pragya Gupta, Elets News Network (ENN)
A decade ago children used to play for long hours. But the expansion of cities happened in such a way that this has become applicable to almost every student studying in schools especially in metro cities. There are parks, but many of them have restrictions. The sports coaching are far from home and parents are busy in earning, all these leave children with very few options. The stress of studies and other extra- curricular activities have also robbed their free time to play.
Such urban environments lead to the development of lazy habits in kids, who prefer to have fun with TV and computer games.

Vasanth Bharadwaj, Co-Founder of TENVIC says, "The natural tendency of a child is to play. Sports are a necessary part of the growing up process, and it is often independent of any expectations to develop excellence at it. From the perspectives of focus and determination as well as courage and persistence, sports is a source of many invaluable lessons in life".
Many institutions seem to have developed the opinion that the best possible way of providing quality sporting facility to their students is to outsource sports to competent private companies.
Sports education outsourcing-On a rise 
Government has now started emphasising on the importance of sports and physical education at the school level. But schools have their own challenges; they do not have the proper infrastructure and the trainers. The mindset is a challenge; some traditionalists believe that sports is not as important as other branches of study.
CBSE, ICSE and other state boards and governments have seriously taken it on their agenda for having sports education in schools with some regulations and compliances associated with it.
To fulfil the need of sports education, schools are now looking out to acquire sports and physical education infrastructure. Schools have been joining hands with companies to provide complete sporting solutions from infrastructure to curriculum and training. Mostly eminent sportsmen are associated with these companies or directly with schools.
Some of the leading sports solution providers in the Indian education segment are Edusports, Kooh sports, Sportseed, Tenvic, The Sports Gurukul, and Leapstart, etc. The charges depend on the service they offer to each child. The range starts from rupees 150 per child.
Jay Shah, Director, The Sports Gurukul says, "The country does not have very well trained faculty yet in sports education. By outsourcing the sports faculty needs to private companies, institutes can start offering quality sports facilities to their students at very low costs. Focused effort on developing sports education in schools will only help in creating a fitter generation and it will also result in our bagging high awards at major international events".
Martin Gleeson, Chief Executive Officer, Sports Education Development India Ltd says, "Sport is a rapidly developing industry in India and alongside the professionalism on field there is also a growing need for qualified sports management professionals to effectively administer sporting associations, events and sports programs."
Some international schools and big school chains have shown aggression in adopting sports education but the level of adoption is not yet up to the mark.
KOOH-IMRB has conducted a research across 394 English Medium Schools across all boards and 120 colleges in India. The Survey was conducted in 8 cities in India including Mumbai, Pune, Bangalore, Chennai, Chandigarh, Delhi, Hyderabad, and Kolkata.
In this special focus on sports education, digitalLEARNINING has made an attempt to talk to education outsourcing companies and schools alike on the importance of sports on the overall develoApment of a child and about sports outsourcing in India. >>>
KOOH – IMRB survey result indicates the following:

Schools:
• Out of the total 394 schools surveyed 70 percent of the schools were interested in sports outsourcing
• Out of 394 schools surveyed 14 per cent have outsourced their PE program
• 75 per cent of the interested schools have some form of sports facilities that includes sports ground and sports equipment
• On average each interested school caters to 7 sporting discipline and have 2 Physical Trainers per school
• Kids spend 90 minutes per week on PE classes

Colleges:
• Out of the total 120 colleges surveyed 75 percent of the colleges were interested in sports outsourcing
• None of the colleges that were interested have outsourced their PE program
• 55 per cent of the interested colleges have some form of sports facilities that includes sports ground and sports equipment
•
On average each interested college caters to 7 sporting disciplines and have 3 Physical Trainers per college
• Average number of students interested in sports was 250 per college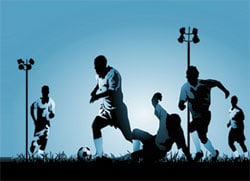 "The country does not have very well trained faculty yet in sports education. By outsourcing the sports faculty needs to private companies, institutes can start offering quality sports facilities to their students at very low costs. Focused effort on developing sports education in schools will only help in creating a fitter generation and it will also result in our bagging high awards at major international events"ay Shahirector, The Sports Gurukul

br>