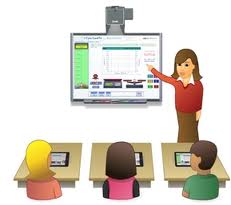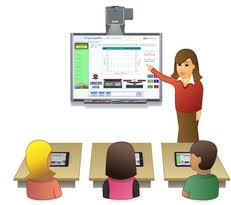 Although multimedia teaching is the new flavor of the education system, much needs to be done in this space. To fulfill the need Microsoft – the world's leading software solutions provider – has come forward to help schools improve the quality of teaching-learning as part of its corporate social responsibility.
It has designed several subject-wise teaching tools suited to the English medium syllabi taught in the national school boards – the CBSE and the ICSE or ISC.

Also, this bouquet of software is completely free and can be downloaded from the web by schools for use in the classrooms. Recently, Microsoft India has invited principals of the top ICSE and CBSE schools for a workshop at La Martiniere for Girls to generate awareness about these tools and how they can be used in the classrooms.
Richa Bhatia, the training co-ordinator of the project said, "What is different about these multimedia lessons is that they are also interactive. For instance, a teacher just cannot play a chapter on the 1757 Battle of Plassey and sit quietly. The tool will work only when she fills in the gap through her lectures and every lesson is planned in that way. Interestingly, self training kits are also provided for teachers of respective subjects that are absolutely necessary if the tools are to be used".
"Most principals who are participating are extremely senior and have been in the profession for years. In all these years, a lot of change has taken place in come into the field of education, especially when it comes to IT-related educational tools. Principals need to be oriented towards this so that they can implement the right tools that will help to improve the standard of the students," said Loren Mirza, principal of La Martiniere for Girls.
"There is no credit in the top 10 per cent of the class scoring beyond 90 per cent. If 80 per cent of the class scores above 80 per cent, therein lays the credit of the teacher. That is possible only through proper use of the multimedia because chalk and talk is essentially boring and cannot attract the average student," said Mukta Nain.