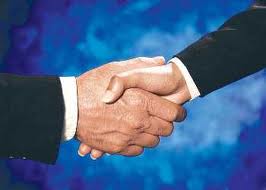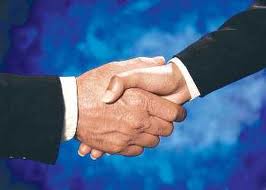 The National Stock Exchange (NSE) and the Indian Institute of Management, Shillong (IIMS) have come together for a unique partnership. The two institutions are planning to start the first ever two year full time Post Graduate Programme in Financial Markets (PGP-FM), offered by an IIM.
Ravi Narain, Managing Director & CEO of NSE and Ashoke K. Dutta, eminent academician and Director of IIM Shillong has signed an agreement at the NSE office in Mumbai, to take this forward.
The government has been focusing on developing infrastructure and creating job opportunities in the North East. Since education and skill development is one of the focus areas, this tie up with IIM Shillong is a move to contribute towards the development of this region.
Speaking on the occasion,Ravi Narain, Managing Director & CEO, NSE said, "We are happy to be associated with a prestigious institute like IIM Shillong and we hope that this post graduate programme will help in honing the trading and investment skills of students and working professionals and make them more eligible for the job market.''
Ashoke K Dutta, Director, IIM Shillong said, "The collaboration will go a long way towards capacity building and creating expertise in areas in which the demand exceeds supply. This will help accelerate the development of the financial sector and the growth of our economy."
In addition to the two year PG programme, NSE and IIM Shillong will also offer a number of advanced level certifications and Management Development Programmes in financial markets.
The PGP-FM course will be a combination of general management subjects and highly specialized subjects in financial markets such as Financial Valuation and Modeling, Equity Research, Technical Analysis, Derivatives trading strategies and financial engineering.
The PGP students will be able to get a global perspective as the programme will include a visit to international markets. The students will be able to simulate market conditions and develop trading, investment and portfolio management skills through a simulated market software, specially designed by NSE.