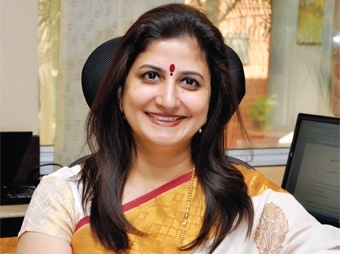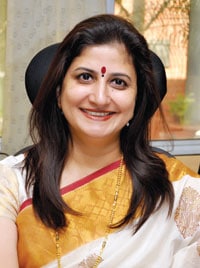 Nidhi Sirohi, Principal, Kothari International School, speaks on the subject of sports education solutions, and also about the education tools deployed at the school to Pragya Gupta, ENN
What steps is the school taking to emphasise the need of sports development in the overall education of the student?

We have signed up with KOOH Sports to run the sports curriculum for our school. We strongly believe that it is extremely important to have a healthy body with a healthy mind. We at Kothari ensure that while it is important for children to pay attention to academics, sports plays an integral part in the overall development of a child.
Can you throw some light on  investments the school has made in the sports infrastructure?
We have state of the art infrastructure installed in the school. We have a big playfield, a multipurpose hall for indoor activities, skating rink, squash courts, and a swimming pool. The sports equipment is also being provided by KOOH Sports for several activities like football, cricket and badminton. Sport is the fabric of the mission and vision of our school. We value discipline and believe in building a mentally sound team through academic education and sports.
Tell us about the key assessment modules that the school follows to evaluate the student's performance in sports.
We follow the following assessment modules for sports:
Physiological tests report card
Energy Intake and Expenditure tests
Video-based Performance Analysis Report Card DVD
Talent Assessment Testing
What kind of teacher training do you have to enable teachers to provide better sports training to students?

We have very well qualified coaches deployed by the solution provider. The teachers are retrained every year to hone their skills so that they can provide the best training to our students.
What are your views on use of modern teaching tools and their role in improving the learning delivery?
Technology has played a major role in the teaching- learning process today. Children are able to learn and understand through a medium they are well versed in i.e. technology. They are very comfortable using it and are able to see visuals, have hands on experience and understand better. For the teacher class room deliveries are more effective. Online assessments help develop critical thinking skills.
Smart Classes, PPT's, Audio Visual Aids, field trips definitely supplement and aid class room interaction. However, they cannot be a substitute for the teacher.
What are the technologies already deployed in the classroom and in the institute?

We have Smart classes, Audio visual aids, Laboratory aided teaching, PPT's specially researched, designed and developed and presented by students, hands-on-activities, and experimental learning tools.
What kind of tie up do you have with private solution providers for modern teaching tools?

For Content we have tie up with IYC and Synergy School. KOOH Sports (Kids out of home sports) is taking care of sports at our school.  We have Remedial online Teaching Programme from Good School.
What kind of challenges do teachers face while dealing
with CCE system (Continuous
and Comprehensive
Evaluation)?
It is a wonderful tool for growth, development and holistic progress of the child. The children learn by doing, it inculcates team spirit as number of activities are done in groups; it enhances creativity and imagination, develops the urge to know more and brings out the spirit of enquiry. Flexibility provided in the CCE module leads to complacency amongst students. Thus follow up for submission becomes cumbersome for the teachers.
What kind of CCE assistive software is being used by the school?

• Evaluation of CCE is aided by software solutions
• Projects
• Working modules
• Role play
• Debates/ discussion
• Field trips
• Data handling
• Source based analysis .//