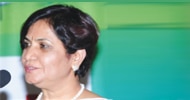 http://myra.ac.in
Shalini Urs, Executive Director, Myra Business School, in    conversation with Sheena Joseph Cherian, shares her vision for furthering the goals of education through her institution


---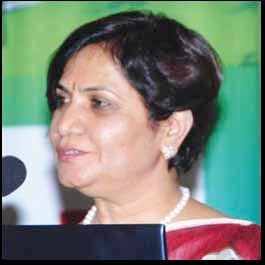 Tell us about the mission and vision of Myra Business Institute.
The institute's founders, including me, have been in the academia for the last 35 years. I have also founded another institute and my husband has also been  associated with the National Accreditation Assessment Council for the past 15  years. We were inspired by the idea of improving the quality of education and  hence Myra Business Institute came into being. I would like to quote Mahatma  Gandhi here, "Be the change you want to see in the world." So, we thought of  starting and setting up of this Institute. Apart from the quality engine in it, we  also have world class faculties. Today Myra is a globally recognised B-School  with world class faculty and infrastructure.
Tell us about your employee training programme for companies.
We are in touch with companies like Intel, Infosys and Dell. We are talking to them in terms of their requirements and accordingly some of the programmes have been customised. The state university is collaborating with Myra School  of Business to offer these executive education programmes. So these are  jointly organised and jointly certified. The centre for executive education at  Eastern Illinois State University (EISU) and our centre have collaborated to  come up with these corporate training programmes.
What is the major ICT Initiative taken in Myra?
ICT is interwoven in all we do. For example, our admission process is  completely online. So the one showing interest to Myra School can apply  online and submit the application. We have an online application     system through which one can complete the admission process,  and upload their documents and make the payments. Secondly, for     our day to day activities, like news updates we are using Facebook. Many of the students get to know what we are doing through   Facebook updates. Apart from our all inclusive website, we also use   YouTube channel.
Do you think regulations and regulatory bodies are hampering/ promoting the cause of education in India?
I don't think that the regulatory bodies are hampering the growth of  education sector as such. We need to have a regulatory body. As I see it,  whether it is AICTE or any regulatory body, they are basically setting up  minimum standards so that every institution caters to it and ensures the  provision of such minimum standards whether it is infrastructure or faculty  or any other thing, in terms of library, books and other resources, like labs.  So the regulatory bodies set up the minimum benchmark. Once we have  satisfied this benchmark, we can start aspiring for global benchmarks. For  example, as per the regulation set by AICTE, you need to have a particular  classroom size. I think the regulatory bodies set up a standard to ensure the  delivery of education. I do not think that they are actually hampering education.
Are there any unique innovations going on in Myra School?
Besides the world class faculties and reasonable fee structure there is lot of  innovative ideas that we use in our system of education. Based on the  educational psychology concept called 'Absolute Engagement', which means  that a person will be engaged only on one object at a time, the absolute  engagement has been designed. The retention, absorption and the detention  are high. The second innovation is the research based learning model. This  model encourages our students to think. Beyond the classrooms, we are  giving opportunities to our students to interact with industry leaders. We are  also developing a 'Network of Mentors'. Every alternate Friday, or once in 2  weeks, we bring one mentor to Myra institute for a face to face interaction with students. This mentor spends one and a half days with the students in  very informal settings.