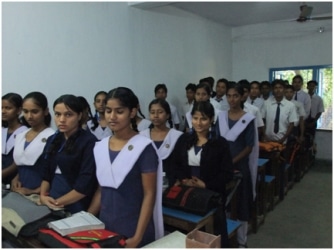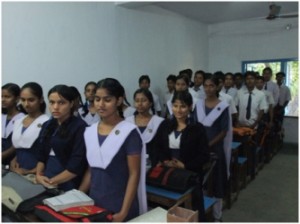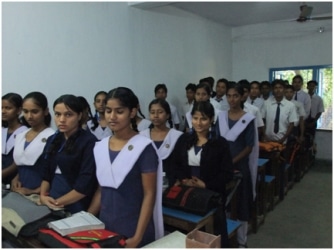 Worried over reports about children admitted under economically weaker section quota being insulted by private schools, the national child rights body has asked states to withhold recognition of institutions found guilty of discriminating against such students.
In a letter to Chief Secretaries of all the states, the National Commission for Protection of Child Rights (NCPCR) also recommended formulation of a code of conduct for private schools and punitive action against them if the provisions are violated.
Under the Right to Education Act, 25 per cent of seats in private schools are reserved for students belonging to economically weaker sections.
"The matter of discrimination in private schools has come to light in recent times. These acts include punishing children for not wearing proper uniforms or being untidy, making them sit separately, seeking to distinguish them from others by cutting their hair and not involving them in co-circular activities.
"In the letters addressed to all State Chief Secretaries and Secretary Education, the Commission has asked to restore the dignity of children who have been guaranteed their right to education in private schools under the RTE Act," an NCPCR statement said.
Yesterday, the NCPCR had issued a notice to Karnataka Education Secretary asking him to submit a report within a week on allegations that four Class I students of a prominent Bangalore school were humiliated after authorities allegedly cut off tufts of their hair.
The NCPCR has asked the states to formulate state rules and a Code of Conduct that has to be followed stringently by private schools and management.
"Any violation of the Code of Conduct should trigger punitive action against the perpetrator and the school management under the relevant provisions of the law.
"The School Education department to withhold recognition of schools against which the complaints of discrimination and corrective measures are established in expeditious manner," the NCPCR said.
A Grievance Redressal Cell should also be established at district and state level for effectively addressing the complaints of discrimination in this category. The response to such complaints should not take more than 48 hours, it said.
The state government should also ensure that meetings with school management and principals should be conducted by School Education Department to sensitise them on these matters.
"They should be informed that discrimination of any kind against these children, will not be tolerated, and any violation of their rights will attract punitive measures," it said.
The Commission has sought the Action Taken Report from the Chief Secretaries within 30 days.