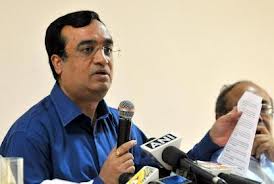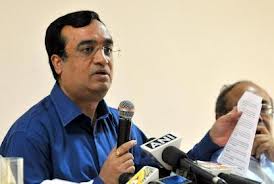 Union Minister of State (Independent Charge) Youth Affairs & Sports Ajay Maken has unveiled the Exposure Draft on National Physical Fitness Programme (NPFP), for school children. Recognising Physical Fitness as the underlying paradigm core for social as well as the economic well being of the nation, the programme aims at ensuring Physical Fitness amongst all school children by putting into place a system that would assess and ascertain a child's physical fitness from class V onwards. It would entail the formulation of a scientific programme and criteria to first motivate and encourage school going children of both sexes to be physically fit and concurrently evaluate their fitness. It has to be realized that the scheme needs to be motivational rather than coercive and to obtain this, the achievement of fitness by a child as to be rewarded in a manner similar to reward for academic achievement, Maken elaborated.
After a comprehensive exercise that involved development of universally applicable standards by studying, juxtaposing and extra collating various existing models like that of Sports Authority of India, Army and Paramilitary Organisations as also concurrently running methods of the State Governments of Haryana and Kerala.  Six basic components of physical fitness have been evolved; they are: Cardio respiratory endurance, Muscular strength, Muscular endurance, Flexibility, Explosive Strength, and Body composition (percentage of body fat).
 Periodicity of testing
The fitness tests need to be executed at least two times in a year i.e., in the month of June and January of academic session, which will provide an idea regarding present status as well as improvement of physical fitness during academic session of the student.
 Marking and Grading
The National Physical Fitness Programme envisages that every school going child studying in class V and above, should be evaluated on the above mentioned six components of physical fitness by being made to participate and compete in the enumerated eight measurable fitness tests.  The student's performance is accordingly graded and fed into the child's 'Assessment Card' and the school's 'Fitness Assessment Forms' as designed by the Lakshmibai National University for Physical Education (LNUPE), Gwalior.  Subsequent collection & collation from across the schools shall be done at the level of the District and grades allotted to every child on the basis of percentile system for marking & grading.
The students shall undergo these eight tests on two pre-determined dates in the months of January and June every year.  While the conduct of these tests and their evaluation could be done by suitably trained internal personnel/staff during the child's non Board years, the same shall be entrusted to external observers/examiners in the years in which the child is taking his class X/XII Board exams.
The enabling administrative provisions as also implementing manpower shall be provided by the concerned State Governments as enumerated.  The scores/grades achieved by every child shall be enumerated in print on standardised 'Assessment Cards and Fitness Assessment Forms' prepared by LNUPE, Gwalior.
After collection and collation of data at the district level, the same shall be linked to the Central Server administered by the LNUPE through the Core Application Software (CAS) supplemented by System Integrators.
Setting up of a Knowledge Resource Centre is of paramount importance, as its role will be very critical in working out and developing age specific, gender specific and region specific physical fitness parameters, collection and analysis of data with regard to physical fitness standards and re-working of the physical fitness norms, if necessary on the basis of data collated during implementation and the initial few years.
The Knowledge Centre will be set up at Gwalior within the premises of the LNUPE, so that it can have close linkages with the University, which has already done a lot of work in this field.  Apart from being the data base, the Knowledge Centre will be a research and development unit for working out physical fitness norms, suggesting fitness modules, giving its suggestions for implementing agencies for effective implementation of the programme.
 Motivation and Rewards
The top 10 percentage of gender wise performers in each district in the battery of tests indicated above shall be given an additional 3 percent to the percentage obtained by him/her in academic disciplines.  Subsequently, performers between top 10 to 20 percentage will get additional 2.5 percent, performers between 20 to 30 percentage will get 2 percent, between 30 to 40 percentage will get 1.5 percent and between 40 to 50 percentage will get additional 1 percent weightage in their marking which may be converted into grades as per prevalent norms.
In India the concept of nation-wide implementation of Physical Fitness programme was initiated during 1959 and the then Ministry of Education and Social Welfare, Govt. of India had developed a test battery "National Physical Efficiency Drive" (NPED) for inculcating awareness of Physical fitness among the people.  The level of physical efficiency was then assessed and graded by awarding "Star system".  However, the programme was discontinued as it was based on inappropriate and inaccurate assessment of physical fitness norms.  This scheme of grading should be revived by providing for giving 5 Stars to the children amongst the top 10 percent, 4 Stars to the next 10 percent and so on in a descending order.
In the present proposal marks and grades are linked to the academic performance and fruits thereof.  It is felt that if fitness level is linked to academic excellence; it will motivate the students and the parents alike, to strive for it.  Care has also been taken to ensure that an over-riding pan Indian or even state-wide standard is not adopted in working out the grading system.  By adopting a district specific percentile system, it is ensured that unfair advantage is not given to any region or district in the country.
 It is proposed that six National Physical Fitness Awards may be constituted and awarded by the President of India at the Annual National Sports Day function.  The awards may be in the category of Best Performing State, District and School as also for the State, District and School that has improved the most during the last one year.
 Consultations with Stakeholders 
The above draft exposure will be available in public domain for comments and suggestions from general public as well as stake holders for the next 30 days.  Consultations with the State Governments, Ministry of Human Resource Development and other stake holders will be undertaken, thereafter a committee of experts comprising representatives from the field of education, health and sports will be constituted to look into the suggestions and points that emerge out of discussion with stakeholders before finalizing the National Physical Fitness Programme for the School Children.
"Exciting news! Elets Education is now on WhatsApp Channels Subscribe today by clicking the link and stay updated with the latest insights!"
Click here!