is the mission behind setting up of BRICCKS [Blue Ribbon Integrated Coaching, Consulting & Knowledge Solutions]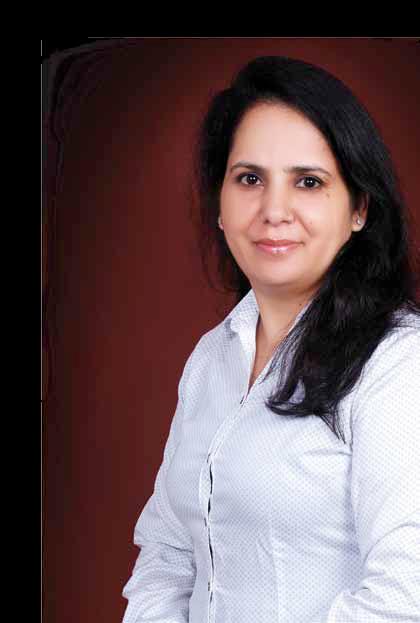 Tanuja Vashisht
CEO, BRICCKS

India is a country of great human potential that remains largely untapped because of being inadequately skilled. It's a sad story that lurks behind millions of people who graduate from educational institutes across the country. We have people who are literate yet unemployable due to lack of communication, soft and vocational skills. As per estimates, India will have the largest chunk of young working population by the year 2020. It's a huge opportunity but only if we are able to provide the right skills that will make them employable not just nationally but internationally as well.
One of the key issues plaguing the Indian industry today is the huge demand-supply skill gap. 90% of the jobs in India are
skill based requiring some sort of vocational training. Against  this, it is estimated that only 5% of the youth in India are vocationally trained.
The current capacity of institutions and initiatives which are imparting skill development in the country is 3.1 million per annum against country's ambitious target of skilling 500 million people by 2022. It is in this not-so-productive scenario that organizations like BRICCKS can step in and play a vital role in training and shaping the potential that's hidden within the country.
BRICCKS has been set up with a clear vision to address and fill the gap that exists in India with respect to the need for skilled manpower capable of driving the country's growth. Explains TanujaVashisht, CEO, BRICCKS, "Indian education system by and large is primarily based on theoretical concepts rather than practical application. This means that though we churn out educated youth, majority of them fail the standards of employability. Our approach is a little different. It is geared more towards comprehensive skill development tailored to the needs of specific sectors and knowledge domains".
The team at BRICCKS is an eclectic mix of seasoned academicians, education scientists, curriculum experts, business consultants, authors and entrepreneurs. Between them, they share a rich experience and knowledge of the education scenario in India. They have spent years in the fields of e-learning, coaching, trainings, business consultancy, content writing and curriculum design in K12 domain and beyond. It is this expertise that they bring to all the programs and trainings they design and conduct.
All their training programs are based on a scientific approach born out of extensive pedagogical and andragogical research. BRICCKS understands that imparting skills is not merely about training but also a lot about changing attitudes and deep seated perceptions. And therefore, their programs are designed in a manner that encourages professionals to challenge their selfimposed limits and helps them attain their highest potential.
With a view to cater to specific needs of different sectors, BRICCKS offers, designs and develops exclusive coaching modules, learning solutions and proven strategies for success and growth. The programs are customized for all levels of professionals from diverse fields like IT, Telecom, FMCG and Manufacturing. The company aims to reach out to Corporates looking to upgrade the skill sets of their employees and also to educational institutes who would like to impart practical training to their students to give them an edge in today's competitive environment.
BRICCKS has tied up with Australia based 'The Personal Leadership Academy' to bring internationally acclaimed programs to India. As their first collaboration for India – Sales Mastery India 2012 kicks off in October [17th till 19th at the LeelaKempinski, Gurgaon, the stage is set for professionals in India to benefit from international expertise, delivered
crisp & sharp.
For more information on BRICCKS and Sales Mastery India 2012, log on to www.briccks.com
"Exciting news! Elets Education is now on WhatsApp Channels Subscribe today by clicking the link and stay updated with the latest insights!"
Click here!