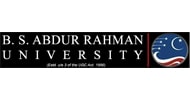 Dealing with Large Attrition Rate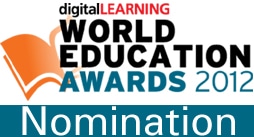 Implementing Agency
B S Abdur Rahman University
Website
www.bsauniv.ac.in
There is a large amount of attrition rate in technical institutions. New members join throughout the year. The developments in technology and skills are continuously happening. New subjects are introduced and curriculum and syllabi get updated in a continuous fashion to cope up with the requirements of the industry and society. In such situations even the existing faculty members in Engineering and Technology have to be  updated and trained for new subjects and skills. This necessitates the need for a separate Academy for Faculty Training to train the teachers in a continuous manner.
Objective
To train faculty members in the teaching methodologies who join afresh
Achievements
• Contribution to teaching and learning (20 programmes organised with three major interventions to teaching and learning successful)
• Contribution to community development for training self help group women
Target Group: All teachers in India
Challenges: Meeting the diversified needs of the teachers was a big challenge. So we developed a strategy of having a mixture different types of programmes, there was the high impact short duration programme, and another programme that will take some time to be implemented. A large pool of experts from around the world had to be brought in. That took lot of time. The vision plan had to be implemented step by step.
---

For Working Professionals

Implementing Agency
NIIT Imperia
Website
www.niitimperia.com
NIIT Imperia is an initiative of NIIT Ltd to provide quality management education and customised learning solutions to the working professionals, and to companies with scattered work force, through strategic academic alliances with the top Indian B-schools and organisations. The initiative has synchronous learning technology at its core. More programmes can be launched to cover more functional areas and thereby addressing diversified needs of the students. Customised programmes can always be updated regularly as per the industry demands.
Objective
To overcome challenges of mobility and time, and facilitating access to world-class management training
Achievements
• Trained more than 7000 working professionals
• Introduced short duration programmes on contemporary topics like Digital Marketing, DTC, GST, IFRS, XBRL
Target Group: Working Professionals
Challenges: Initially it was hard to convince the target group that the high standards that are generally associated with business schools would be maintained at our centre. Managing the inputs derived from diverse geographical locations and catering to customized requests is by itself a challenge. It is also not a simple task to bridge the gap between the exact demands of a corporate house with what is being offered by the Business School.
---

Hands on Training
Implementing Agency
TechDefence – A unit of Advanced TechDefence Private Limited
Website
www.techdefence.com
HackTrack provides hands on training to students and IT professionals on Cyber security. It also provides a certification and an opportunity to undertake a career in the field of IT security. HackTrack programme is designed to discuss the vulnerabilities that exist in cyber forensics. It has explored various fields and provided training for dealing with issues in diverse areas of cyber space.
Objective
To provide hands on training on Ethical Hacking
Achievements
• Provided training and certification to more than 25000 professionals
• Covered more than 250 educational institutions
• Have constantly maintained the retention ratio of 95 percent among all clients
Target Group: Students, IT Professionals, Network Administrators, Law & Enforcement Professionals, Technology Evangelist
Challenges: The biggest challenge is due to the lack of awareness among the common people regarding Cyber Security. One has to consistently deal with the feeling of negativity that exists on the subject of hacking. So one has to work with people and try to change their mindsets. It is also not quite easy to get associated with prestigious universities and institutions across India. We have to make the administration aware of the career and research related opportunities those are there in this field.
"Exciting news! Elets Education is now on WhatsApp Channels Subscribe today by clicking the link and stay updated with the latest insights!"
Click here!