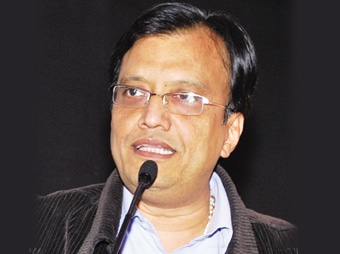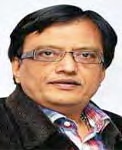 Happiness should be the aim of education and a good education should contribute significantly to personal and collective happiness. Children and even adults learn the best when they are happy. Education translated to knowledge brings happiness to the lives because of a higher understanding of life itself. Knowledge should lead to truth and truthful living and hence education which is the first step in the journey of knowledge for life and learning is so important in every child's future. As children we must have read a shanti (peace) mantra from Rigveda that reads
Let my speech reflect my mind. Let my mind be reflect my speech. Let the almighty reveal Himself to me. Let my mind and speech enable me to understand Truth of the scriptures. Let me hear the truth that does not desert me. Let me spend all my time in the pursuit of truth. Let me think Truth. Let me speak Truth and let Truth protect me and the teacher and then let peace prevail against evil and peace be to this world. This is the essence of knowledge and our learning for it is truly said of truth that you don't have to remember what you said having spoken truth.
Education and learning is not about earning degrees. It is the ability to understand Nature, understand life and acquire an insight to our existence. In an unobtrusive way, we need to ask questions about this knowledge itself. We need not be satisfied with all the descriptions and the pictures that we build on top of our knowledge. Beneath this show of pictures and descriptions, we should ask what we really know and then ask what happiness is; beneath all the desired objects through which we pursue happiness, or run away from it.
We need to lead by example in the need to pursue knowledge and here Chandogya Upanishad tells us of an allegory through which Svetaketu, a young man, the son of sage Uddalaka and the grandson of sage Aruni, represents the etrnal seeker of knowledge. The Upanishad entails the journey of Svetaketu from ignorance to knowledge of the self and truth. The allegory takes us through the journey of Education transcending the boundaries of ignorance leading us to knowledge and learning.
India, with 1.22 billion people is the second most populous country in the world, representing almost 17.31 percent of the world's population and with the population growth rate at 1.58 percent, India is predicted to have more than 1.53 billion people by the end of 2030.
More than 50 percent of India's current population is below the age of 25 and over 65 percent below the age of 35. About 72.2 percent of the population lives in some 638,000 villages and the rest 27.8 percent in about 5,480 towns and urban agglomerations. Though the literacy rate of India as per 2001 Population Census is 65.38 percent, the Gross enrolment ratio (GER) is abysmally small pegged at around 20 percent.
India's official poverty rate stands at 29.8 percent or close to 350 million people using 2010 population figures, down from around 37.2 percent or 400 million previously with the number of people living in absolute poverty in India having decreased by 12.5 percent between 2004-2005 and 2009-2010. These are still massive figures by any standards to contend with.
The only redemption out of this malaise is education and consequent happiness quotient that brings in prosperity to people of this Country. Human beings can distinguish between good and bad because of their consciousness, and when in trouble they can find a way out because of the education and consequent understanding they imbibe of life. No one likes to live in misery and suffering and we have a duty to our children, to make their lives fill with happiness. 
Despite growing investment in education, 25 percent of its population is still illiterate with a 20 percent GER. In this overall context we need More Universities, More colleges and even more schools. Infrastructure apart which needs huge investments, we need to create enabling mechanisms for our children to reach schools and colleges. 
We as a country need to support the initiatives of Ministry of Human Resource Development (MHRD) in its endeavor to raise the quality of life for its children. As Aristotle said "those who educate children well are more to be honored than parents, for these only gave life, these the art of living well" The Right of children to Free and Compulsory Education Act that came into force from April 1 2010 is a singularly distinguished service that has been done to the children of this Country. Every child in the age group of 6-14 years will be provided 8 years of elementary education in an age appropriate classroom in the vicinity of his / her neighborhood.
In providing a universal entitlement to education, a right that is recognized as a human right at-least there now is a way forward. In addition to these access to education provisions, the right to education encompasses the obligation to rule out discrimination at all levels of the educational system, to set minimum standards and to improve quality of education. 
In a world of massive disparities and uneven competition all around, values inculcated in our children would do them a world of good and it is time we revisited our school education to include robust value systems in the growing years of a child. This of course will have to be supplemented by the family, friends, peers and society to build great citizens.
There cannot be a bigger curse than being in poverty. To overcome poverty and consequent inability to pursue education, a financial model that includes banks and private players in addition to the Government's efforts in creating a corpus to provide long term soft loans needs to be put in place on a priority basis. Like Derek Bok an American Educator said, If you think education is expensive, try ignorance. The choice is ours.
Access and affordable quality education being so important to growth needs to be viewed in the light of mandatory accreditation of our Universities, Institutions colleges and even our schools. The day we are able to provide affordable quality education to all our children this Country would be able to compete in a highly globalised world on its own terms notwithstanding the happiness quotient since happiness often sneaks in through a door you didn't know you left open. Like the Native American saying goes, "Tell me and I'll forget. Show me, and I may not remember. Involve me, and I'll understand." Knowledge and learning required to understand life would automatically follow. The Nation would be richer with the efforts.