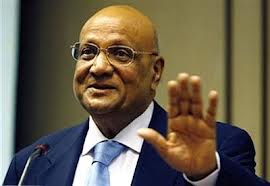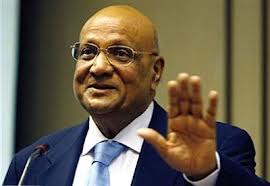 Indian universities, which failed to make it to the top 200 World University Rankings, should draw inspiration from ancient academies like Nalanda to be recognised globally, says NRI industrialist Lord Swraj Paul.
Paul, an MIT alumnus and Chancellor of two British universities, said that his own experience in higher education suggests that the concept of community building brings significant benefits and results.

"Wherever possible I have encouraged and promoted this idea. In every instance there has been a radical improvement in the performance and ratings of the university concerned. This is not especially new thinking.
"It is present in the spirit of the ancient academies like Nalanda, which we are now trying to rebuild, and in the notion that education is Goddess Saraswati's gift to India," he said.
His comments came after no Indian university figured on the list of top 200 universities on the prestigious QS World University Rankings announced earlier this month.
America's Massachusetts Institute of Technology (MIT) grabbed the top slot from UK's Cambridge University on the list of 700 universities that were ranked under the scheme.
Paul said the ranking criteria used to define the top 200 universities "could be a bit too harsh" on Indian institutions as many of them were doing well in their academic endeavors.
Examining the possible reasons for Indian institutions not figuring in the top 200 ranking, Paul said that they were under-funded.
"I believe, on average, higher education in India is substantially underfunded. We need to invest more money into advancing educational excellence and we need to encourage more endowments supported by private funds. This has begun in some areas but needs to be accelerated if it is to produce any visible results in the near future," Paul said.
He emphasised the need to cultivate the concept of "community and inclusion" which, according to him, cuts across generations and gives alumni, faculty and students a sense of participation and joint endeavour.
Paul wondered whether Indian universities were too conscious of hierarchy and over-regulation? Is the division between state responsibilities and central responsibilities appropriate or too restrictive? Is the education in the states too politicised? Do quota systems promote or retard educational advancement?
"Our (Indian) students are unquestionably among the best and the brightest anywhere. The time is long overdue for our advanced education to have the same high ranking," Paul, who graduated from MIT six decades ago and is the Chancellor of Wolverhampton and Westminster Universities, said.
Source: PTI