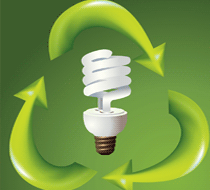 Rajiv Gandhi Technical University (RGTU) will soon be the first university in the country to have the facility of low-cost and most efficient solar-based futuristic power plant on cross linear concentrated solar power (CL-CSP) concept. The construction of the plant will start later this month with the help of the Tokyo Engineering Corporation, Japan. The university will use the power generated by the plant.
Solar power plants running on the existing technology are less efficient. According to RGTU vice-chancellor professor Piyush Trivedi, "The existing solar energy is 15% efficient while the CL-CSP concept is 30% efficient. Besides, it is low-cost power generation concept in long-term."
Talking about the CL-CSP concept, Prof Trivedi said the new technology will help achieve the solar thermal power as per the Jawahar Lal National Solar Mission (JLNSM). Under this, the target is to produce 10,000 MW solar thermal power by 2022.
"The immediate aim of the mission is to focus on setting up an environment for solar technology penetration. The first phase (up to 2013) will focus on capturing of the low hanging options in solar thermal; promoting off-grid systems to serve populations without access to commercial energy and modest capacity addition in grid-based systems," Trivedi said.
Trivedi said the CL-CSP concept brings an interface between universities and industries of India and Japan to demonstrate commercial use of CL-CSP technology. Talking about the technology, RGTU rector Dr V K Sethi said under the CL-CSP technology, 10% of coal consumption can be reduced which stands for Rs 1,000 crore every year in the country. "Existing plants can be the best beneficiaries to save the coal by getting direct steam at 600 degree during the day. Currently, the steam could be generated up to 200 degree C only," Sethi claimed.
In the first part, the electricity generation from the 30 KW plant, to be installed at RGTU, will be used for air-conditioning purpose on the campus. Later, 1 MW plant will be installed for getting further electricity for different purposes. RGTU uses 600 kw electricity on its campus. "RGTU would be able to save Rs 10-12 lakh every month after installing 1 MW power-plant," Trivedi claimed.
"Exciting news! Elets Education is now on WhatsApp Channels Subscribe today by clicking the link and stay updated with the latest insights!"
Click here!