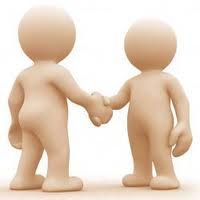 Taurian World School (TWS), which is among India's top 30 boarding schools, has been conferred the Best Boarding School award in Jharkhand for the second consecutive year and has also entered into a tie-up with globally revered Trinity College, London for evaluating students' communication skills and on how it can be improved.
The School provides two sorts of boarding facilities – week boarding and term boarding – and offers accommodation to students between Classes 1 and 12.

Taurian World School has also become the first school in Jharkhand to adopt the techniques of Trinity College in evaluating the communication skills of students. The test was conducted by Philip Thrupp and all the 27 students who undertook the test came out with flying colours with nearly 50% of them scoring more than 85% marks.
In a communication Trinity College said: "The children have all performed amazingly well. For a first appearance in the Trinity Examination the performance of all candidates have been remarkable." Trinity also praised the teachers of Taurian world School for "an excellent job in preparing the students so well".
Commenting on the occasion, founder-chairman of Taurian World School, Amith Bajla, said: "It re-invigorates our mind to march ahead. I feel very happy for the fact that despite being a new entrant in the field of education, our efforts are being noticed and acknowledged."