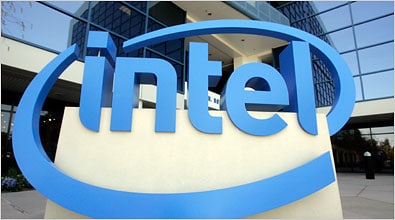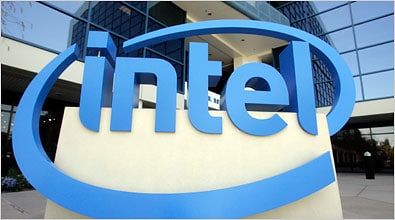 Intel India has inaugurated the Initiative for Research & Innovation in Science 2012 (IRIS 2012), which aims to foster in students problem-solving based on research and systematic approach through science and technology.
Held at the National Bal Bhawan, New Delhi, the event was presided over by Prof M S Swaminathan Member of Parliament – an Indian geneticist, renowned as 'the father of green revolution', for his leading role in India's Green Revolution, and Gregory Bryant, Vice President and General Manager, Intel Asia-Pacific.

Also present were Dr T Ramasami, Secretary, Department of Science & Technology; Debjani Ghosh, Managing Director-Sales and Marketing, Intel South Asia, Ashutosh Chadha, Director-Corporate Affairs Group, Intel South Asia and officials from the Ministry of HRD, Ministry of ICT and Department of Science and Technology.
At IRIS 2012, 111 projects were selected from a total of 2036 research-based projects submitted by students from across the country. These shortlisted projects will vie for national honors across 17 categories, being evaluated on research merits. Winning projects go on to represent India at ISEF 2013 in Arizona, United States. Total prize money at ISEF 2013 is more than US$4 million in prizes and scholarships.
Commenting on the occasion, Prof M S Swaminathan said "India has a rich pool of highly creative and talented youth who are willing to go beyond the prescribed resources and explore new avenues to showcase their ideas. We are mindful of the need to encourage and empower students to research, create and do something wonderful, thus positively impacting their personal growth and the human capital of India. I am very impressed to see such exemplary work by our young minds at IRIS 2012 and congratulate the Department of Science and Technology, CII and Intel for this initiative."
"Intel believes in the importance of math and science as key foundational elements of a successful knowledge-based economy," said Gregory Bryant, Vice President and General Manager, Intel Asia-Pacific. "IRIS is intended to encourage young Indians to develop key research and analytic skills that will position them to be the leaders of tomorrow."
"IRIS provides a platform that highlights the capabilities and accomplishments of Indian students as they create potentially world-changing solutions," Bryant continued. "Winning projects will go on to compete against the world's best, putting Indian innovation on the global stage. IRIS is a great example of Intel's commitment to fostering India's growth," he concluded.
The four-day event is aimed at promoting and nurturing science and scientific research amongst young Indian innovators, recognizing and rewarding outstanding projects and providing a platform for these outstanding students to represent India at the Intel International Science & Engineering Fair (Intel ISEF) in the U.S. Intel ISEF brings together more than 1,600 high school students from 65 countries, regions, and territories to display their independent research and compete for global recognition.