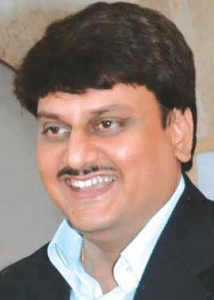 Dr Haresh Tank, Director, Station-e Language Labs
At a juncture when the percentage of employers facing difficulty in finding skilled workforce is as high as 81 percent in Japan, 71 percent in Brazil, 49 percent in US, 48 percent in India and 42 percent in Germany, one wonders what is it that we are turning out from our universities and colleges. India has the largest number of young people (age group of 14-25) and the highest global unemployment rate. Against this, the job market is increasingly being redefined by specific skills. And education, particularly higher education,  cannot afford to overlook the new realities of the second decade of the 21st century.
Across the world, skill development has been addressed with considerable seriousness. According to figures of 2008, the percentage  of workforce receiving skill training is 96 percent in Korea, 80 percent in Japan, 75 percent in Germany, 68 percent in the UK and 10 percent in India. Moreover, it is estimated that 75 percent of the new job opportunities to be created in India will be skill-based. While  the skill set has changed and employers look more for 21st century skills in job seekers, it is required to take a close look at the academic nature of our curricula and their mode of transaction. We have a number of degree holders in the country, but businesses  and industries think they are not employable.
Against the oft-quoted figure of 500 million skilled workforce required in India by 2022, sample this:
"Of late, employability of  graduates coming out of our educational system is becoming a matter of great concern. I am told, only 25 percent of the general graduates across all streams have employable skills," says E Ahamed, Former Minister of State for HRD and External Affairs.
We are not Finland that has more than 40 percent of its population going into vocational education. Compared to vocational education, our  students are found pursuing degrees in colleges and universities of higher education.


Skill development is not an additional course; it needs to be integrated into the training and education of a youth
We have the government intervening by establishing National Skills Development Council (NSDC) and several other skills development  initiatives in the pipeline, but unless our higher education wakes up to this and responds proactively, the youths coming out of it  would find it hard to claim a place in the world.
Let's also understand that in a large country like India, apart from the government, private companies should also rope in to enhance the skills of our youth.
Skill development is not an additional course; it needs to be integrated into the training and education of a youth. A youth seeking job today is expected to have life and soft skills which he has no clue about till s/he faces an interview. The Planning Commission's  Approach Paper to the Twelfth Five Year Plan says:
"There is a need for a clear focus on improving the employability of graduates. Indian higher education is organised into 'General' and  'Professional' streams. General education which is an excellent foundation for successful knowledge based careers, often fails to equip  graduates with necessary work skills due to its poor quality. Graduates now require the skills beyond the basics of reading, writing and  arithmetic (the '3Rs'). Skills such as critical thinking, communication, collaboration and creativity (the '4Cs') are now important in more and more jobs. Accordingly, there is need to focus on the '4Cs'."
Higher education in India cannot live on an ivory tower anymore. Unlike the existing model of university education, skill development may be integrated into the core practices of a university. Youths completing their education should not hunt for a job. The employers  should come to the university and hire them. But is higher education ready for this? The answer will determine the future of this country.