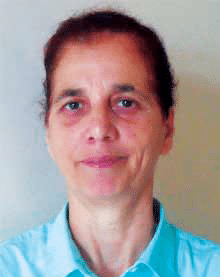 The highly competitive world of global business is driving the demand for e-Learning solutions
By Veena Raizada, Director Academics, Next Education India Pvt Ltd
The distance education market in India is expected to grow at 24 percent during 2011-16
The ever-changing world of technology has transformed the lives of the young and the old alike. Smartphones, Wi-Fi, 2G and 3G  technologies, and Web2.0 and 3.0 have revolutionised the way we interact within and beyond our world.
Google says around 40 million Indians access the Internet through their mobile phones and download 30 million apps in one week.
The impact of technological innovations is growing exponentially. This has brought in a radical change in the attitudes of the people, and in the way they interact with each other. It has, indeed, given birth to a "digital population", and ushered in an e-Learning revolution that thrives not only in the K-12 segment but in institutions of higher learning and in the corporate world too.
On the thriving milieu of e-Learning activity, demand for customised e-Solutions for m-Generation will continue to surge and e-Business industry is bound to grow in India.
Research shows that there are about 100 companies of varying size and scale in India in the e-Learning sector. Delhi/NCR leads with  25 percent followed by Mumbai at 20 percent.
According to marketsearch.com, "The e-Learning market in India was valued at `18.41 trillion in 2010-11, and is expected to grow at a  CAGR of 20 percent in the near future."
The report, Indian Distance Learning Market Analysis, projects the distance education market growth in India at 24 percent during 2011-2016.
The factors driving the growth of e-Learning solutions in Indian education include the projected increase in the population of young  Indians (243 million in 2008 to 293 million by 2022), increasing awareness about education, huge demand-supply gap of teaching faculty (shortage of 12 lakh teachers at present), lack of infrastructure (2,500 schools to be set through PPP to support government initiatives in XII Five-Year Plan), and lack of skills for the jobs in various segments.
The demand for e-Learning solutions and effective delivery platforms with tools will undoubtedly keep growing as the missions Right  to Education, Education for All, and No Child Left Behind continue to be the challenges for Indian education.
e-Healthcare, web-based services to extend quality patient care, treatment and knowledge management are propping and demand extensive support of trained professionals for e-Governance of hospitals and services.
e-Literate Indians opt for shopping online. "Indian e-Retail market is expected to be more than INR `10,000 crore by 2015," reports  Companies Revenue Analysis & Forecast to 2015, Bharat Book Bureau. Indians e-Tailing thrust in future will seek e-Learning tools and  solutions for training talent to monitor customer satisfaction.
The market also thrives with the advent of flexible learning, virtual classrooms, conferences, web seminars, customised content  solutions, instructor- led training, blended learning, augmented learning and simulations across business domains and functions.
Though e-Governance in India is a challenge with low literacy and socio-economically weaker lots, yet measures at all levels are  heading towards a better future.
To conclude, the transition to knowledge-based professional services cannot happen without adequate effort in training talent. Time  constraints and cost effectiveness call for rapid e-Learning solutions with low cost interactive, adaptable learning tools facilitating  executive and operative performance to enhance service industries.
Education industry, be it e-Learning solutions or tools supporting flexi-learning, is a supporting element of growth. Even in times of a  gloomy world economy, e-Learning is here to stay.
"Exciting news! Elets Education is now on WhatsApp Channels Subscribe today by clicking the link and stay updated with the latest insights!"
Click here!