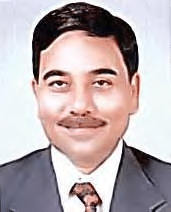 We are adopting a multi-dimensional approach for improving the higher education quality, Madhya Pradesh Higher Education Secretary Jainarayan Kansotiya tells Mohd Ujaley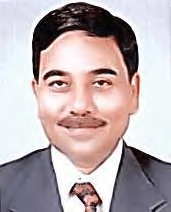 A lot of educationists complain that there is value missing from today's education system. What is your opinion on that?
I agree that there is demand for value-based education today. The challenge is we should have inherited the values but we are searching for them now. At times, we come across cases where university or college students are involved in wrongdoing and do not respect their teachers. But I strongly believe that if all the stakeholders come together and work sincerely on building a foundation course that teaches those values, we will certainly be able to work more efficiently on this issue.
How successful has higher education in MP been in leveraging ICT?
Leveraging ICT is the reality today. It has improved the quality of public services drastically. For us, ICT has become more important because good teachers and professors avoid going to rural areas. Therefore, we can leverage ICT to teach students in rural areas. Keeping this in mind, we have identified 100 colleges where we are planning to start virtual classes very soon.
How we can bridge the industry-academia gap?
We will have to take initiatives at the institutional level. There is a provision of the industry's participation on the board of universities. The academic council of the universities also reviewsthe course and curriculum every 2-3 years, but the gaps between industry and academia persist. We need to focus on these issues in academic or executive council meetings and not dedicate them to administrative works.
In Madhya Pradesh, we have given autonomy to universities to start new self-financing courses as per the requirement and demand of the industry. We are also working on skill development programme which caters to the needs of the industry.
Improving the quality of education still remains a dream. Where have we gone wrong and what do you think is the best way forward?
Quality is definitely one of the issues where a lot more needs to be done. Our education institutions do not feature even in the top 200 institutions of the world. And at the state level, we are yet to match with the top higher education institutions at the central level. Quality is one of the major challenges and is directly attached with the teaching staff, their training programmes and inclusion of all sections of the society in teaching, and the availability of good infrastructure.
Another challenge is engaging with the students. If you start a college or university for the right reasons, you will be able to maintain quality. The private higher education institutions need to look into where they are going wrong and if they need any assistance from the government, we are here to serve them, because at the end, we only want good quality education for our students.
According to a recent survey by the Department of Higher Education, MHRD, the Gross Enrolment Ratio of SC and ST in higher education has gone down to 7.4 percent and 2.9 percent respectively. Why is that?
The inclusion of the scheduled caste and scheduled tribe in higher education is very low. The national population of both the communities is around 23-25 percent but their GER is never double digit.
This may be attributed to their socio-economic conditions, their participation in teaching and lack of awareness among them. At the state level, the Government of Madhya Pradesh is taking many initiatives to raise the GER of these communities in higher education. We have started new scholarships and raised the scholarship amount of students pursuing PhD from Rs 8,000 per month to Rs 16, 000.
We are also coordinating with Ministry of Tribal Affairs to start hostels for students so that they do not face problems of accommodation and commuting. Not just this, we will also have to implement the national commitment of reservation made to them. Without their inclusion, the story of inclusive growth will remain a story only.
What major initiatives is the Madhya Pradesh Government taking to improve higher education in the state?
For improving the quality and inclusion in higher education, we are adopting a multi-dimensional approach. We are starting a large number of colleges in rural areas to make higher education accessible to people in those areas. In the past one year, we have opened 20-25 colleges and have about 15 more in the pipeline.
We are drafting a new policy to make good teaching staff available in colleges. We will now be hiring teachers through the Public Service Commission and have hired more than 1,000 teachers as guest faculty. Apart from this, we are also ensuring that no teaching post for the the SC and ST remains vacant.
We are also looking at providing good infrastructure to colleges and assisting them with any financial aids. We have already built about 25 college buildings this year. Also, in order to raise the qualityin education, we have implemented the semester system across the state. We are also taking steps to ensure that exams are conducted on time, and that teachers and students come to college regularly. We are also adopting innovative methods for student evaluation.