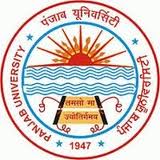 The seminar on Philosophy and Sciences was attended by scholars,reserchers and students from across the world
Punjab University (PU) organized a two-day global seminar on Philosophy and Sciences on January 6 and 7.
The event was sponsored by the Indian Council of Philosophical Research, New Delhi. The council for Research in Values and Philosophy (RVP), Washington was the event partner.
Noted scholars, researchers and students from different parts of the country and abroad will present papers on philosophy, natural sciences, social sciences, literature, modern western philosophy and classical Indian philosophy.

Panjab University Vice Chancellor Arun Grover will be inaugurating the event.

br>