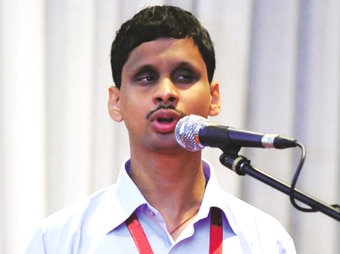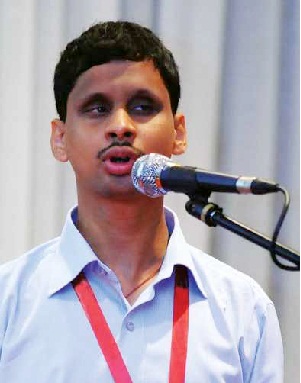 IITian Krishnakant Mane says this multi-user, web-based financial accounting application, built on robust open source platforms will soon replace Tally
In your opinion, how helpful is technology for a person with disabilities?
Technology is very important when it comes to the disabled because today, it has grown to an extent that it is capable of compensating for whatever disability a person has. I can do a lot digitally with the talking software on my laptop. I am leading a project that develops free and open source accounting in rural banking at IIT. We are trying to find a replacement for the software, Tally.
In the modern context, the basics of life would include 'Roti, Kapda aur Makaan and digital technology'. Technology can help you do everything, right from withdrawing money from an ATM to communicating with someone at another location.

In what ways can Open Source software be of help in providing inclusive education?
The solutions for the disabled have to be affordable. The available proprietary screen reader costs approximately `50,000 per license. How can a visually-disabled person buy such expensive software, when he is already underprivileged? If there are 10 students in a college who are blind, do you think the college will pay five lakh rupees to get the software for them? Similarly, why would a corporate will spend `50,000 for a blind person?
To handle this situation, we have developed free and open source software called ORCA, which is a complete replacement of the proprietary software. It works with open source operating systems like Ubuntu. With this software, the visually disabled get high-class access. It provides spoken output from word processor documents and Excel spreadsheets, surf the net, read and write emails, do programming, and much more.
Please share with us the details of your association with HP.
For training the visually challenged, we got in touch with HP through the LAB-in-Box project where a class can be set up at anytime and anywhere. It can also be moved anywhere. Sometimes, colleges are reluctant to add additional equipment, especially for the blind.
The government is now taking interest in this project, and in the times to come, there will be great improvement in the  scope of the software. Total ownership cost can be brought down further and that will have direct impact on the employability of blind students, who will have access to cheaper and better training.
Tell us about your FOSS-based financial accounting software, GNU Khata.
GNU Khata is a fully-featured, multi-user, web-based financial accounting application, built on robust open source platforms and freely downloadable by any interested user. It is released under the GNU GPL license, and is capable of customisation by any firm or individual user, as its source code is available for download under the terms of the General Public License.
GNU Khata has been designed by a group of software developers, chartered accountants and users. It is a complete solution for the financial accounting requirements of most Indian firms.
We are now in the process of adding more features such as inventory and language localisation. Once this is done, GNU Khata will emerge as one of most used applications for financial accounting by any firm.

br>