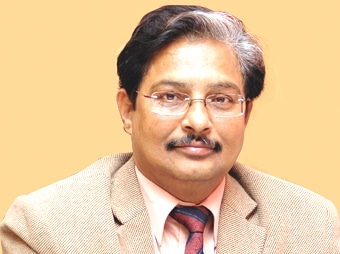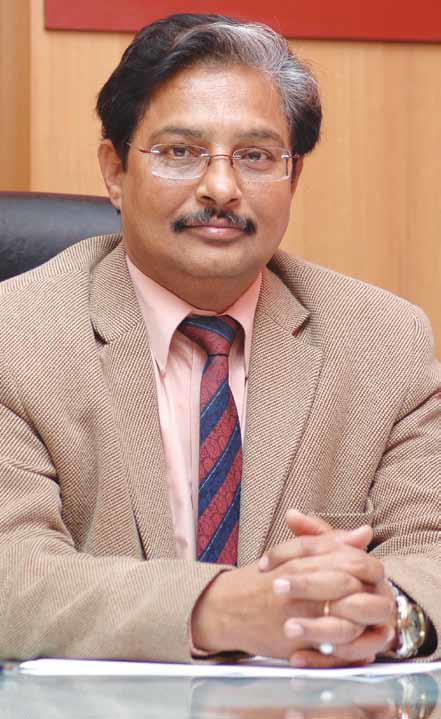 Dr Ashwini Kumar Sharma, Managing Director, National Institute of Electronics and Information Technology (NIELIT), sheds light on the range of initiatives being taken by the organisation to promote digital literacy in the country
"Efforts are being made to transform our course content into e-content for the benefit of the masses, and to facilitate conduction of online examinations"

Formerly known as DOEACC Society, NIELIT is an autonomous scientific society under the administrative control of the Department of Electronics and Information Technology (DeitY), Ministry of Communications and Information Technology, Government of India. It has been set up to carry out human resource development and related activities in the area of Information, Electronics & Communication Technology (IECT).
The organisation has its headquarters in New Delhi. It has branches in 23 cities across India: Agartala, Aizawl, Aurangabad, Ajmer, Calicut, Chennai, Chandigarh, Shimla, Gorakhpur, Lucknow, Patna, Gangtok, Itanagar, Imphal, Srinagar/ Jammu, Shillong, Kohima/Chuchuyimlang, Kolkata and Tezpur/Guwahati.
The organisation is engaged both in the formal and non-formal education in the area of IECT. It also concentrates on developing industry-oriented quality education and training. It is establishing standards for becoming the country's premier institution for examination and certification in the field of IECT. Today NIELIT is a National Examination Body, which accredits institutes/organisations for conducting courses particularly in the non-formal sector of IT Education & Training.
Courses for all
NIELIT Centres are conducting longterm courses at post-graduate level in niche areas such as, Electronics Design & Technology, and Embedded Systems, etc, which are normally not offered by Institutions in the formal sector. Other long term courses include Diploma in Electronics Production & Maintenance, Electronic Engineering, Computer Science &Engineering, Masters in Computer Application, and Bachelors in Computer Applications, etc. The long-term formal courses are affiliated to the respective state university/technical board. NIELIT Centres are also engaged in short-term courses in the area of Information Technology, Electronics Design & Technology, Manufacturing Technology, and Maintenance Engineering, etc. Besides training activities, NIELIT Centres are also offering consultancy services and are engaged in development of customised software.
In the non-formal sector, the institute is implementing the DOEACC scheme on computer courses, a joint scheme of the Department of Electronics and Information Technology (DeitY), and All India Council for Technical Education (AICTE). Under this Scheme, 'O' level (equivalent to foundation level), 'A' level (equivalent to advance diploma), 'B' level (equivalent to MCA level), and 'C' level (designed to be at M Tech level), are being offered. All O/A/B/level courses are recognised by the MHRD for the purpose of employment. Since inception, more than 8.76 lakh candidates have been registered, and about 1.69 lakh candidates have qualified the various DOEACC computer courses at O/A/B & C levels.
The centres are also undertaking government sponsored projects in the field of ICT & related activities. They are also embarking upon training programmes to develop entrepreneurs and provide ICT based services to users. The infrastructure, resources and expertise available with the centres are being utilised for the implementation of various e-Governance capacity building projects.
Courses offered by NIELIT
Formal Courses
• M.Tech in Electronics Design & Technology (2 years duration at Aurangabad, Calicut & Gorakhpur Centres)
• M.Tech in Embedded Systems (2 years duration at Calicut Centre)
• MCA (3 years duration at Calicut, Srinagar, Aizawl & Imphal Centres)
• BCA (3 years duration at Aizawl, Imphal, Kohima Centres)
• Diploma in Electronics Production & Maintenance (3 years duration at Aurangabad Centre)
• Diploma in Electronic Engineering (3 years duration at Imphal Centre)
• Diploma in Computer Science & Engineering (3 years duration at Imphal, Aizawl Centres)
• Diploma in Electronic Engineering & Telecommunication Engineering (3 years duration at Aizawl Centre)
Non-Formal Courses
• DOEACC 'O' / 'A' / 'B' / 'C' level IT Courses
• Computer Hardware Maintenance 'CHM-O' / 'CHM-A' level
• Bio-Informatics 'O' / 'A' / 'B' level
• Certification in Information Security (Level 1/2/3)
• ITES-BPO Customer care / Banking & Finance
• IT Literacy Programmes (Course on Computer Concepts (CCC) /Basic Computer Course(BCC)/ Awareness in Computer Concepts(ACC))
Short-Term Courses
Electronics Design Technology
• Embedded System
• VLSI Design
• PCB Design and Fabrication
• Surface Mounted Device Technologies
• Fiber Optics
• VHDL Programming Information Technology
• Computer Science and Applications
• Computer Hardware & Networking
• C, C++, Core JAVA & VB programming
• Internet & Web Page Designing
• Basic Multimedia
• Cyber Law

Manufacturing Technologies
• CAD and 3D Modelling
• CAM / CAE Tools
• Maintenance Engineering
• Consumer Electronics
• Telecom and Office Automation
• Process Control
e-Governance systems
Entrepreneurship Development Programme and Corporate Training Programmes
IT literacy programmes
NIELIT has been conducting Courses on Computer Concepts (CCC) since the year 1999. The course is designed to impart a basic level computer appreciation programme. Owing to the quality of the course and centralised facility for evaluation, including online evaluation, the course has been recognised by the State Governments of Gujarat, Maharashtra and also by various other government departments for new appointments/ promo-tions. The CCC examination is currently being conducted online thrice in a year. So far, about eight lakh candidates have appeared for the examination through online as well as offline mode (CD based) and more than 5.72 lakh have successfully qualified. The CCC course contents have been made available in all scheduled Indian Languages through a dedicated web portal for free access by the candidates.
The Ministry of Labour & Employment has made IT literacy certificate mandatoryfor the students of ITI/ITC from August, 2011 onwards vide their Order No. DGE&T- 19(19)/2010-CD dated 15.10.2010. In view of the specific demand for an IT literacy course from the Ministry of Labour & Employment and also from a few State Governments like that of Sikkim, the NIELIT has launched another basic course viz Basic Computer Course (BCC). It is expected that about 12 lakh ITI/ ITC candidates will be appearing for the BCC examination per year in addition to candidates from other areas. The Government of Sikkim has accepted 'BCC' as the basic computer literacy certificate required for government jobs.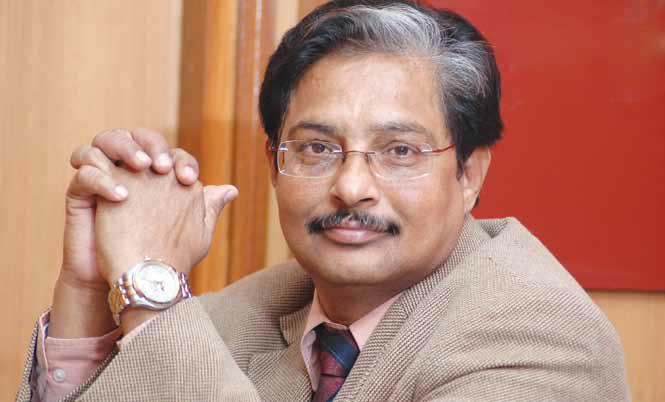 "We are making efforts to use the infrastructure created under National Knowledge Network (NKN) by NIC"
A scheme for computer hardware courses has been launched by the NIELIT during 2006-07 in association with the Manufacturer's Association for Information Technology (MAIT), an apex body representing IT hardware manufacturing, training, design, R&D and associated services in India. The objective of the scheme is to generate quality manpower for computer hardware maintenance and networking by utilising the facilities and expertise available with training institutes/ organisations in the non-formal sector. Under this scheme, Diploma in Computer Hardware Maintenance (CHM) – 'O' level and Advance Diploma in Computer Hardware Maintenance & Networking (CHM) – 'A' level courses are offered. The nodal centre for the Scheme is NIELIT's Aurangabad centre.
NIELIT has also launched a national level scheme on Bioinformatics, which is a fast growing discipline and has emerged as a cutting-edge technology of the knowledge revolution. Under this scheme, NIELIT Centres are offering Bioinformatics 'O' level (Diploma Level), 'A' level (Post Graduate Diploma level) and 'B' level (M.Sc level) courses. The nodal centre for the scheme is NIELIT Centre, Kolkata.
The IT-enabled services (ITES) industry in India has grown rapidly in the recent past. NIELIT has launched courses in the Customer Care and Banking Sector to equip the students with the knowledge required to function as professionals in the ITES-BPO industry. NIELIT Centres in the North-East and Jammu and Kashmir are offering ITES-BPO Customer Care training programme.
NIELIT Centre, Aurangabad has launched a scheme on ITES-BPO courses for the banking sector in association with the Indian Institute of Banking & Finance (IIBF), Bombay.
NIELIT has launched a national level certification scheme in Information Security with the support of DeitY under which certification at three levels are offered. NIELIT Centre, Gorakhpur is the nodal centre for this activity. Level 1 and level 2 of the scheme viz Certified  System Security Analyst (CSSA) and Certified System Security Professional (CSSP) has been launched in July 2010 and January 2011 respectively. So far a total of 367 students have registered for Level 1 and 62 for level 2. Level 3 viz Certified Computer Forensic Professional 'CCFP', Certified Information Systems Security Auditor 'CISSA', Certified System Security Solution Designer 'CSSSD' has been launched in October, 2011.
Transforming NIELIT into an institution of national importance
The committee constituted for adopting appropriate pedagogy for metamorphosing NIELIT into a central university has prepared the Act and a roadmap for NIELIT University. The NIELIT Management Board has approved the constitution of a sub-committee under the chairmanship of Prof NJ Rao, IIIT, Bangalore, for preparing etailed Project Report (DPR) of the proposed NIELIT University.
The Sub-Committee in its first meeting held on 19 September 2012, recommended that since NIELIT is carrying out education and training for the last 20 years in specialised areas of Electronics and Information Technology, it would be prudent to submit a suitable proposal seeking special status as institution of national importance through an Act of Parliament in line with IITs/NITs.