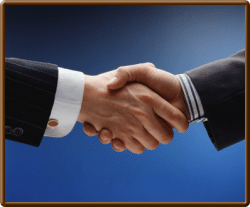 HP Education Services and the International Institute of Information Technology-Bangalore (IIITB) has announced new IT infrastructure certificate programmes for undergraduate students across India. These programmes will support students to explore careers in the growing remote infrastructure management industry.
Remote infrastructure management technology includes management of workstations, communications and networking hardware and software, as well as applications. According to the National Association of Software and Services Companies (NASSCOM), India's share of the global remote infrastructure management industry will be 45 percent by the year 2020. However, NASSCOM also noted that India currently lacks the skilled manpower required to monitor and manage these infrastructures, while ensuring up time and availability.
HP Education Services in association with IIITB will launch the following certificate programmes including Integrated Networks, Network Security, Networking for Cloud.
"The Indian remote infrastructure management industry currently employs more than 100,000 people and NASSCOM expects demand for resources to more than triple by 2015," said Prof S Sadagopan, Director, IIIT -Bangalore. "Through a combination of HP's leading technology education services and IIITB's mentorship, Indian undergraduates in the networking certificate programs can build their IT skill set, therefore ensuring a steady stream of skilled workers for the industry."