Chief Minister of Odisha, Shri Naveen Patnaik inaugurates the e-Odisha Summit
The revolution in Information and communications Technology (ICT) has brought a whole new agenda for governance into the realm of possibility. eGovernance, simply defined, is leveraging ICT solutions for transforming the reach and quality of the government's service delivery. Being increasingly viewed as an enabler and facilitator of 'good governance', ICT widens the scope of good governance by including attributes such as a service-centric approach, citizen-centricity, anytime, anywhere delivery of services, integrated delivery of services, focus on outcomes, accountability, promoting right to nformation, and inclusion of disadvantaged communities.
It should come as no surprise, therefore, that ICT struck a timely chord with speakers and delegates and made the theme of the eOdisha conference held on 6th March, 2013 at Hotel Swosti Premium, Bhubaneswar in Odisha. The spotlight was on Odisha, the state playing the harbinger of a silent revolution in small towns and villages, acknowledging the IT initiatives and efforts in bringing about a digitally inclusive society.
The summit gave an opportunity to more than 500 participants, coming from governments, business and industry sector, academia, to create a level- sharing platform for easy exchange of knowledge and ideas in building and upgrading governance through ICT solutions, and build new visions of the future through good practice and case presentations.
eOdisha Summit 2013 was organised by Elets Technomedia under the patronage of Department of IT, Govt of Odisha and Odisha Computer Application Centre (OCAC). The eOdisha summit was designed and facilitated under the leadership of the Secretary IT, Department of IT in Odisha, Shri Madhusudan Padhi as the Program Chair.
Chief Minister of Odisha, Shri Naveen Patnaik inaugurated the e-Odisha summit. He was joined by the Guests of Honour, the then IT Minister of Odisha and also by R S Sharma. Director General and Mission Director of Unique Identity Authority of India (UIDAI).
The objectives of the eOdisha summit were to provide a platform to stakeholders in ICT to address regional issues and the challenges in the development sector; to highlight the regional perspectives and to draw the attention of concerned authorities towards addressing these challenges; to highlight best practices and deliberate on ways of replicating the same across different regions; and to expand and diversify the multiple stakeholder voices in order to make the state more dynamic and vibrant, thereby, incorporating issues of contemporary relevance.
Inaugurating the one-day e-Odisha summit, the Chief Minister of Odisha said the IT sector is at the top of the State Government's agenda and Odisha is trying its best to be in the forefront of the IT revolution. It is a matter of pride that the IT exports from the State was more than `1600 crore during the year 2011-12 with a growth of 17 percent in comparison to the previous year. To accommodate future development in IT sector, particularly in Electronics System Design and Manufacturing (ESDM), the Government is developing one IT Investment Region (ITIR) in Bhubaneswar.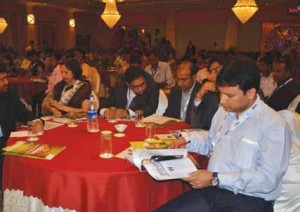 Amongst others, the opening ceremony was also joined by the then IT Minister of Odisha, the Director General and Mission Director of UIDAI (Unique Identity Authority of India), Secretary, Department of IT, Madhusudan Padhi, Ranbir Singh, Group Director, Government Affairs, Microsoft India and Dr Ravi Gupta, CEO, Elets Technomedia and Editor-in-Chief, egov magazine.
eOdisha Summit comprised of parallel thematic track conferences on IT and Governance, IT in Education, and IT in Health. It hosted discussions around themes including 'Effective electronic service delivery', 'Urban governance & Infrastructure', 'ICT for inclusive framework for eGovernance', 'Application & Infrastructure security and public safety', 'Technology in healthcare', and 'Scope of technology in education and skill training'.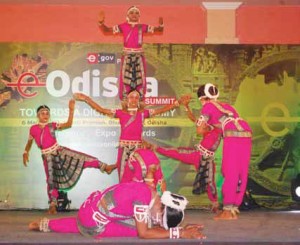 The session on 'Scope of Technology in Education & Skill training' hold a fruitful discussion with some prominent panelists including Gagan Kumar Dhal, Principal Secretary, Dept of Higher Education, Odisha, Krushna Gopal Mahapatra, State Project Director, OPEPA, Dept. of School and Mass Education, Odisha, Prof Gopal Naik, Director, IIIT, Bhubaneshwar, Ratnakar Rout, Additional Secretary, Department of Employment and Technical Education & Training, Odisha, Lokesh Mehra, Director, Education Advocacy, Microsoft, and Ajay Krishnan, Director, Cisco Solutions.
eOdisha also presented three important components including active Conference, Exhibition, and Awards. Other than the active conferencing through thematic sessions, the eOdisha Awards platform recognised innovation and excellence in governance, education and healthcare. The awards were conferred in categories like eChampion of the State, Government to Business (G2B) Initiative, Government to Citizens (G2C) Initiative, ICT for Sustainable Development Initiative, ICT implementation in Public Sector Unit, ICT Initiative for Urban Development, ICT enabled School, ICT enabled Higher Education Institute/University in Odisha, ICT in education initiative by Government in Odisha, ICT in healthcare initiative and more.

Scope of Technology in Education and Skills Training    ::
Gagan Kumar Dhal,
Principal Secretary, Department of Higher Education, Government of Odisha
We are keen on digitising the libraries in the state so that there can be proper accounting of the journals, which are purchased and the students will be able to access them. We are coming up with a very comprehensive scheme for the same purpose.
Gopal Mahapatra,
Director, School and Mass Education Department, Government of Odisha
Every year we carry out a survey called District Information System for Education, which is essential to plan for the children belonging to the state. We get to know the requirement of teachers,infrastructural requirements, and requirement of text books. Around 65,000 schools across the state are monitored through our CRC, BRC and other. We monitor the performance of the schools broadly on four points, viz, infrastructure, curricular activities, extracurricular activities, and school community linkage. We analyse the performance of schools from all the 30 districts and the blocks too. We also have a student's helpline number for the grievance redressal.
Ratnakar Rout,
Additional Secretary, Employment and Technical Education & Training, Government of Odisha
We have 630 ITI s and ITC s. We used to have manual registration of students till 2010. We introduced online registration in the year 2011 and were partly successful. In the year 2013, we have achieved 100 percent online registration during. Around 55990 students have registered their names through online procedure. Despite a lot of obstruction, we have introduced online JEE in Odisha. The counseling of students was done via online since last year and this year we have outsourced the service to an IT company. Odisha has around 100 engineering colleges, 100 polytechnic schools. We have observed that, there is dearth of technically qualified people in the government institutions and suitable people are not available to fill up the vacancies.
Lokesh Mehra,
Director, Education Advocacy, Microsoft
The government is focusing a lot on the development of the education sector. This sector has been allotted an increased budget of 17 percent.As we are progressing towards a virtual education system, the concepts of time and place changes leading to an alteration of the entire paradigm. By the year 2025, there will be 47 million youths and there should be 52 million job opportunities to employ everyone. There is a common complain that the industries do not come forward. However, the truth is that industries operate in silos. Some people prefer to go and deliver a guest lecture, some of them allow students to visit them, and some of them will come forward and donate equipment. Also, as far as the curriculum is concerned, the board of study sits twice or thrice a year. So the curriculum is not updated often.
Ajay Krishnan,
Director, Cisco Solutions
In order to bring about inclusive growth, we focus on three areas, viz, education, skills development and healthcare. We have used technology to solve the issue of lack of teachers in the schools. Through video conferencing, we have brought teachers to the class rooms which are located far away in the rural areas of Karnataka. There are 2000 students studying in classes 5, 6, 7 and 8 are learning through this medium. We have seen that will minimum usage of technology, education can be made to reach a large group of people. In a similar way, we have connected engineering students to a group of Indian Institute of Science professors.