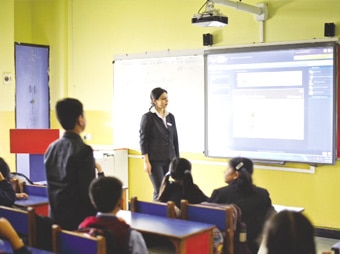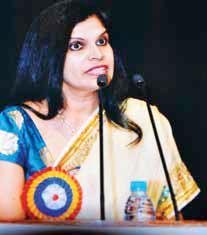 Managing Director Name: Dr Lilly George
Website: www.shalomhills.com
Number of Students: 2000 plus
Number of faculty and staff: 200 plus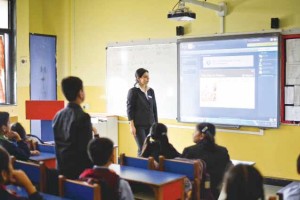 Shalomhills International School, Gurgaon


ICT in the classroom

The school is using interactive whiteboards, projectors, and virtual labs in all the classrooms. The school is using solutions from Edurite and ThinkLab.
Objective of deployment

We believe in excellence in education through constant evolution and continuous innovations in the teaching-learning process. World is changing and evolving fast; the revolutionary changes in ICT sector in the 21st century have been unprecedented. We at Shalom Hills believe in keeping pace with the needs of modern society and its changing face. The main aim of deploying ICT is to empower children and teachers to match up to the demands of modern society. Through technology supported classrooms, young scholars are introduced to a realm of opportunities wherein they can explore and study. We believe in moving from traditional chalk and talk methods to breakthrough methods, which will give the winning edge to both our children and teachers. Further it saves time as technology aided classrooms give quick solutions, simulated lectures, question banks on variety of topics. All our children and teachers are tech-savvy and comfortable in meeting the challenges of outside world. Through latest technology tools and gadgets, children can create  different robots and study important concepts of Science, Technology Engineering and Mathematics (STEM).
Benefits of these deployments
Implementation has led to pronounced and heightened academic standards and has brought about 15-20 percent enhancement in the performance of students.
Weak and remedial students have also been benefitted from the implementation.
Teaching process and methodologies  have become multi-sensory and more effective, leading to high academic standards in every grade.
Evaluation of effect
Periodic evaluation of effect is done through class tests, bridge course, refresher courses, assessments, live projects, experiments, etc. Through feedback from students, parents and teachers we come to know how these ICT tools are helping in the teaching learning process. Whenever possible, we also conduct refreshment course to empower teachers with technical know how and equip them with confidence to use ICT tools effectively. One such refresher training programme was organised with ThinkLabs on 2nd of March 2013. Further the children have applied all the knowledge gained through use of ICT tools in designing website of international level.
Students' feedback: Greater involvement and participation in the  learning process have been noticed. We  have seen   etter focus and almost zero  distractions; independent   earning; multi-sensory, and visually appealing  lessons/content. It also encouraged development  of 'out-of-the-box' thinking  and free and critical thinking.
Teachers' feedback: Regular teacher enrichment seminars and workshops  are conducted to train them in  using all the latest tools of   echnology.  Linguistics/language sessions improve  their communicative competencies.
Three-day exclusive training programme was organised for all the teachers by Edurite service provider.
What's Next
ICT proficiency will go to an advanced stage as children have learnt how to deploy tools like Adobe Photoshop, Adobe Dreamweaver, Adobe Image Ready, Jquery. They are able to use them for their classroom work and various cyber competitions.
In the coming year(s), it will serve as a platform to springboard students to website designing competitions and international avenues.
Impact of Technology on Teaching and Learning

? Higher quality lessons prepared through greater collaboration between teachers in planning and preparing resources
? Tailor made teaching, customised to students' varied learning specifications and individual differences
? Improved technology enabled tracking of students' performance, participation and progress
? Upswing in reading skills, group work and better comprehension of content
? Development of writing skills, improvement in the matrix of spelling, grammar as well as fluency in English
? Development of proactive, independent and active learning
? Building of HOTS – Higher Order Thinking Skills
? Increase in students' levels of motivation, sense of self-confidence and self-sufficiency
? Student centric and more stimulating learning teaching process
? In Computer Lab, the students learn to use the latest tools of technology and newest software programmes
? Erratic pronunciation is rectified and communicative competencies improved in the school's Language Lab, which has special module wherein students can listen to an expert voice and record their own voice.
? In-depth learning of concepts in STEM ( Science, Technology, Engineering and Mathematics) in Robotics Lab
? Collaborative and broad based learning as students/teachers get opportunities to collaborate on assignments with people outside or inside school at city, national or international level
? Enhancement of technological literacy of the students; preparing them for a global careers
? Catering to Multiple intelligences of the students