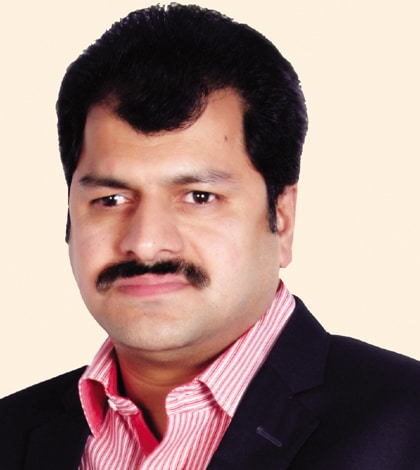 VSN Raju,
CEO, Globarena Technologies Pvt Ltd
"The USP of our assessment / examination management solutions is that they have been calibrated in Indian examination context after taking inputs from the industry, tech-gurus and leading academicians," says VSN Raju, CEO, Globarena Technologies Pvt Ltd
How do you see the role of technology in assessment?
Technology is being widely used in the assessment space by important stakeholders of India like the government departments, corporate enterprises,industry associations, universities and educational institutions. These stakeholders are breathing with ease as they are able to effortlessly replace their traditional human dependent assessment systems with efficient and robust technology enabled assessment systems. These assessment systems are empowering them to save cost, adapt best practices, processes and prevent malpractices while conducting assessments.
Making technology enabled assessment engines or systems easily available are more relevant today as:
• Firstly, the traditional assessment systems are slowly but surely ceasing to be effective as the number of assessment takers, be it students, job-seekers, employees is growing and the sheer number of assessments conducted every year is increasing tremendously with the passage of time.
• Secondly, the availability of ICT tools like the biometric devices, high-end cameras, display units have enhanced  remote monitoring possibilities at assessment centers. They have also enabled possibility of stringent authentication of personnel and test takers at the test centre with absolute ease which can curb malpractices like favoritism and impersonation during assessments/ examinations.
What are the assessment tool available for educators?
Currently test organisers and/or developers have the option to choose from a gamut of assessment tools for their requirements. These tools are available online through open source or proprietary tools that come with inbuilt security features which can be used to conduct differed assessments/ examinations be it online delivery model, Web- LAN delivery model or can be used for end-to-end Assessment Management.
Over the last decade Globarena Technologies have grown at a steady pace embracing technology in the assessment conduction and management space by churning out solutions ranging from basic computer adaptive test engines to developing major examination solutions (both conduction and management applications) using highend technology with possibility of integrating with modern-day ICT tools. Our examination management solutions are currently being delivered to renowned universities like Anna University,Shri Venkateshwara University, Sri Krishnadevaraya University, Acharya Nagarjuna University, JNTUK-Kakinada. NASSCOM, and IEG, AP to name a few.
The USP of our assessment/ examination management solutions is that they have been calibrated in Indian examination context after taking inputs from industry, tech-gurus and leading academicians. The examination solutions are designed to work efficiently with minimal human interference both in the rural and urban segments with absolute ease and with maximum accuracy.
Please throw some light on your solutions for the education sector
With over a decade of experience in learning and assessment currently we are offering the following solutions to different needs for examination conduction and management:
• OnMark – end-to-end Examination Management Solution
• OneX – Examination Solutions (online and LAN)
OnMark is designed to enable Universities adopt transparent examination management system through online evaluation/ marking of answer scripts, digital storage of answer scripts and result processing which is the need of the hour in the changing times and judicial framework.
OneX–Examination solution has been designed to empower the corporate enterprises and government departments in their Human Resource Development activities like recruitment test, employee succession and VSN Raju training plans.
"Exciting news! Elets Education is now on WhatsApp Channels Subscribe today by clicking the link and stay updated with the latest insights!"
Click here!