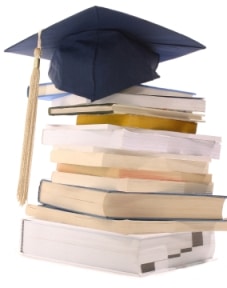 The Ministry of Human Resource Development has launched a Special Scholarship Scheme for J&K students appearing for class XII or equivalent exams. It will be offered through the State Board of Jammu & Kashmir or Central Board of Secondary Education (CBSE) affiliated schools located in the region.
Under this scheme, 5000 scholarships will be given every year to J&K students, who seek admission outside the State to pursue higher education in general degree courses, engineering and medical studies in government colleges, institutes, other non-govt. institutes recognized by AlCTE or UGC.

Out of these, 4500 scholarships would be for general degree courses, and 250 each for medical and engineering courses. An amount of upto Rs.30,000 per annum for general degree courses, upto Rs.1.25 lakh per annum for engineering and upto Rs.3 lakh per annum for medical studies are being given to every scholar as tuition fees. In addition to this, hostel fees and incidentals is also being given for all categories of courses upto a ceiling of Rs. one lakh per annum.
Efforts are also being made by the Ministry to popularize the scheme among the students by publicising it at school level. In order to improve the delivery-mechanism and also effectively monitor the progress of the scheme, it has been assigned to the All India Council for Technical Education (AICTE) for implementation through an e-portal from the Academic Year 2012-13.
The AICTE has invited online applications from the eligible students through its web portal by advertising it in leading newspapers. On the basis of the recommendations made by the AICTE, an amount of nearly 9.3 billion rupees for 1048 students has already been released to the AICTE.