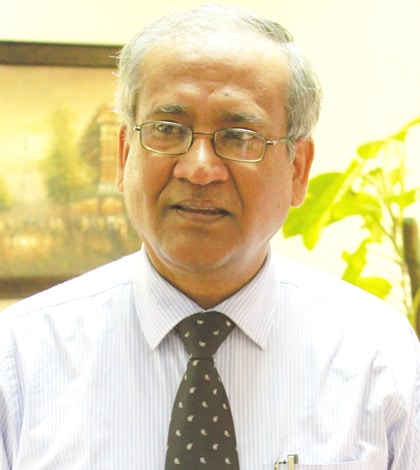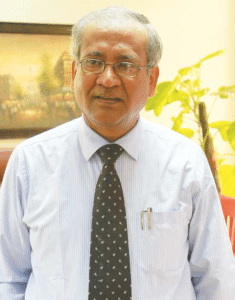 Prof (Dr) Dilip K Bandhyopadhyay,
Vice Chancellor of Guru Gobind Singh Indraprastha University, Delhi, is a visionary leader in India's management education community in modern times. A gold medalist in his master's degree, a PhD in Computer Applications, a fellow from ESSEC Business School, Paris, and an inspiring professional,Dr Bandyopadhyay has spent 36 years of his career in inspiring students, academia,corporate and non-corporate heads, and policy makers to raise their excellence to the next level. He emphasises that there is a serious crunch of quality faculty members who can inspire our young learners.
The Indian education sector has come a long way. What are the new trends you foresee?
This is an interesting phase of Indian education.Some of the new trends in Indian education are Public-Private Partnership(PPP), focus on quality education and impetus being given to research and development. According to me, the relevance of PPP model would grow in times to come. India is targeting to take its GER (Gross Enrollment Ratio) to 30 per cent of students in 18 to 25 years of age, who go for higher education. So, more new universities and institutes need to be constructed, nurtured and promoted. A higher enrollment ratio resulting in enhancement of human capital corresponds to an increase in the national wealth. Education demands quality orientation.Good academic institutions are built up by good faculty. This throws up an additional challenge of attracting the best brains, to academics.
Our GER in higher education has improved slightly but we are still struggling with quality. What are the challenges being faced by our higher education?
There is a serious crunch of quality faculty members. We need teachers who are credible and capable of transform ing students from one level to the next level of excellence. That is the actual meaning of education. Teachers are agents of enabling that transformation.Raising quality faculty is a serious challenge. Presently, there is no accountability on part of teachers. Only a handful of teachers and professors are dedicated and passionate about teaching.There is little focus on research activities. For a high-quality teaching,we need best of brains to join the profession. Unless and until we take care of this challenge, there will be no progress. Even if we give degrees to students; the value of these degrees will bequestioned. This is because if students are not transformed and equipped, then their employability will be a major problem. Unfortunately, this is the current situation.
How can ICT help in enhancing the enrollment with quality?
Technology will no doubt play a major role in times to come. The government is also of the view that Information and Communication Technology (ICT) can be used to mitigate the crunch of quality faculty members. Under the National Mission of Education through ICT, the government is going pump around over `20,000 crore in 12th Five Year Plan, and is going to develop the course wares in the form of video clips, animations, probable questions and then self-evaluation by students. ICT will deliver the course content, best curriculum, and quality inputs in an effective way. It is one of the best interventions for enhancing quality of teaching. ICT has also popularised the distance mode of education. Through video-conferencing students can interact with professors, virtually making it as real as a traditional classroom.Distance education, enabled with ICT, can reach out to lot of people even in remote and inaccessible areas of the country. ICT-enabled learning will emerge as the largest mode of education in the future. If we make these programmes popular among students, then the roles of teachers will drastically change. Their role will not  be of information providers, but that of facilitators and mentors. The way the classes will be conducted will see a thorough change.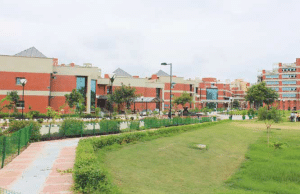 What are your future plans for GGSIU?
Our vision is to turn GGSIPU into a worldclass university, where there would be a conglomeration of students and faculty members from various places to generate new knowledge, and at the same time create an environment where confluence of ideas would take place. Our university has made a mark for itself. We want to take this institution to the next level by bringing in more quality, newer innovations, focus on industry-oriented professional education, and enhancing our research activities. I am happy to share new developments like establishing Centre of Excellence in Pharmaceutical Technology,initiating new research activities in basic and applied sciences, bio sciences and IT,and taking the number of PhD seats upto 75-80 from next academic session. Our East Campus at Surajmal Vihar is under construction where we plan to launch design courses in streams like architecture, manufacturing, instrumental science, textile, etc. My immediate focus is to bring quality faculty members of national and international repute to our university.