In this age of 'ice-cream dilemma' of careers, as an international educationist, I wanted to guide children to be able to pick the right kind of careers for themselves, based on their natures. International education is about having choices, and also the need to get the RPRP approach i.e. right people at the right place/profession.
Steven Rudolph, Director, Jiva Education
---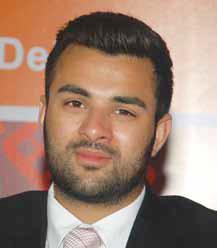 Everything has changed – the role of the teachers as facilitators, advancements in IT, etc. Still there are challenges like dearth of quality teachers and resources. International collaboration is a fantastic opportunity and we need to harness it. Updating technology is important, but let us not forget which technology is relevant to our community.
Ryan Pinto, CEO, Ryan Group of Schools, Mumbai

---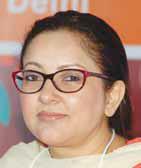 All our schools can become international schools, no matter whichever board affiliation, through the universal best practices like good student- teacher ratios, assessment for depth and application of learning, and being accountable to parents by demonstrating real performances of understanding by their kids. It is a package of Intelligence Quotient (IQ), Passion Quotient (PQ), Spiritual Quotient (SQ) and Emotional Quotient (EQ).
Lina Ashar, Founder, Kangaroo Kids Education Ltd, Mumbai
---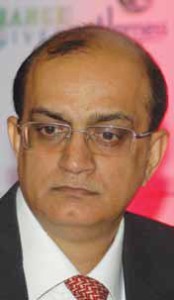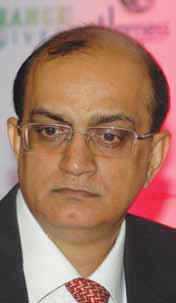 Globalisation has led to the demand for international schools in metros and even in tier-I cities. International exchange programmes, international teaching practices where learning is not by rote, and the use of technology all form part of an international school. Challenges range from quality infrastructure, catering to a growing but niche segment, teacher availability, etc.
Rajeev Katyal, Country Director (India), Global Indian International School, New Delhi
---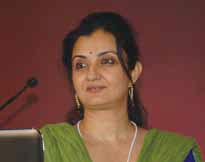 Why do we live with the excuse that international education is limited to the rich? The theory of connectivism is the way forward, especially for learning in the digital age. Every teacher has to be a part of international teaching learning platforms because we do not live in India, we live in a global world and compete at an international level. We need to improve at the level of municipal schools.

Manjula Pooja Shroff, CEO, Calorx, Mumbai
---

International education breaks down the barriers of race and culture. Such schools are expected to double in next five to seven years. But there are challenges like the mentality that it's a ticket for a child's study abroad, so sometimes the vision behind the programme is lost. Also, acceptance of international education is a problem with the higher education universities in India.
Priyamvada Taneja, Development Manager, India, International Baccalaureate Organization, Haryana
---

International affiliation, resources, teacher and training costs lead to an expensive fee structure. So the cost factor itself is a big challenge, and it is not meant for all. Prices may only come down if we have many international schools. Another challenge is there are not as many international universities in India for a child to be able to pursue international certification.
Dr Vandana Lulla, Directorh & Principal, Podar International School (IB & CIE), Mumbai
---
The model of education that we have is from the days of industrialisation were, schools are still organised on factory lines; there is compartmentalised subject delivery; and there is no intermingling. We have to start thinking differently about education, and we have to realise what our human capacity is.

Rita Wilson, Former Chief Executive and Secretary, Council for the Indian School Certificate Examination; and Academic Lead, Develop Schools

br>