The Indian Higher Education system is the largest in the world encompassing 17 million students and approximately 34,000 institutions. However, with the population of India expected to grow to over 1.3 billion by 2020, the capacity of higher education needs to nearly double, to meet the targeted Gross Enrolment Ratio (GER) of 30 percent for the higher education segment. This would require an investment of USD 180 billion
What's Trending in Higher Education…
Growing Need for Alliances
International tie-ups broadly help in developing curriculum, providing affiliation to a reputed brand, assisting in transfer of knowledge, placements, and student and faculty exchange.
New Education Paradigm
A new breed of institutions is being spawned by large corporate entities and educationists that aim to set global benchmarks. The new progressive initiatives provide state-of-the-art infrastructure and well-rounded, culturally, and socially relevant programmes to meet the contemporary challenges.
Growing Value of Accreditation
Accreditation is now a definitive indicator of the quality of education. In the context of Indian Higher Education, accreditation is expected to gain a lot of traction as the landscape is marred by several poor quality institutions, and accreditation provides them with an opportunity to differentiate.
Growth of Online Courses
The accumulation of educational content from many universities on one website would enable learners worldwide to access either the course content of any participating university or a common set of online educational tools shared by all participating universities.
Growth of Private Universities
Establishment of private universities has been an important achievement in the history of the Indian Higher Education segment. Private universities have witnessed tremendous growth in the past five years, as illustrated in the following exhibit.

Global Rankings Elude Indian Universities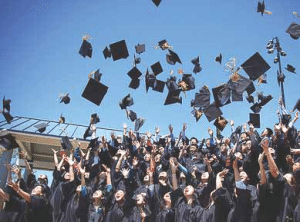 The coveted global rankings still elude Indian universities at large. Only one lndian institution features in the list of top 500 universities in the world. As per Webometrics's 2012 ranking of global universities (20,300 Universities), only IIT Madras made it to the list of top 500 Universities in the World. Even in the Asian rankings, only IIT Madras (Rank in Asia – 66; World Ranking – 454) and IIT Bombay (Rank in Asia – 91; World Ranking – 576) made it to the list. This dismal statistic is repeated across the numerous reports issued by other ranking agencies, and is therefore a cause for concern.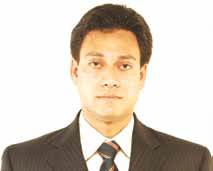 Enayet Kabir,
Associate Director,
Technopak Advisors
We believe that the long-term performance of a university will be tied to its ability to offer quality education, create a USP for itself, and focus on employability & research. In the near term, we will see high growth trajectory. We also believe that few high quality initiatives that are being taken at this point of time will result in developing truly world-class universities over the next decade or so."
Faculty
India has been facing an acute shortage of faculty in Higher Education. There is not only a 30 percent shortfall in the number of faculty members but also a huge challenge in terms of quality of faculty. As can be seen from the adjoining exhibit, the Indian Higher Education system currently needs 1.16 million faculty members as per the UGC norms. However, the current faculty strength is only 0.81 million. Considering that we need to attain a GER of 30 percent by 2020, we need to add 0.17 million faculty members every year. The problem of faculty shortage is consistently severe across premier institutions like the IITs as well as second or third rung colleges. The government recently allowed institutions to hire expatriate Indians to make up for faculty shortage.
 

2012

2020

 

Number of Students (In Millions)

 16.9

 31.9

 UG
 14.6

  27.4

 PG
 23

 4.5

Faculty:Student Ratio (As per UGC




guidelines)

 UG
15

15 

 PG
 12

12 

 Faculty Required
 UG
 0.97

1.82 

 PG
 0.19

0.37 

 Total
 1.16

2.19 

 Current Faculty
 0.81
 Faculty Shortage
 0.35

1.38 

 Annual Faculty Requirement (till
2020)
 0.17