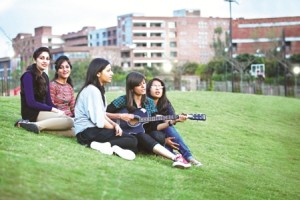 The Indian higher education system is one of the largest higher education systems in the world. While we are discussing our need for more universities in the country to cater to  the ever-growing needs of the population, the bigger question that remains is the acute shortage of faculty members in most universities. With this deficiency arises a bigger challenge – taking quality of education to new heights.
Over the past few years, there has been an immense growth in the number of private universities being set up in the country. Today, there are total of 159 private universities according to UGC and 130 deemed universities according to MHRD. With a series of private university bills pending in different states of India, the number is only expected to grow. Can these universities help India make a mark in the Top 100 World Universities soon?
How We Ranked Them?
We have ranked the top private and the deemed universities across the country. To start with, we made a list of universities from the websites of University Grants Commission (UGC), Ministry of Human Resources Development (MHRD) website and National Assessment and Accreditation Council (NAAC). We collected data from the official websites of these institutions based on factors like year of establishment,size of campus, total number of recognitions from regulatory bodies, total number of courses offered and disciplines in the university,number of foreign collaborations, foreign exchange programmes,total number of faculty members and so on. We validated the data by considering NAAC ratings, student reviews on online portals, views of Human Resources (HR) department in several corporate houses and the age of the university.
Based on the above data and reviews, we rated the top 60 private and deemed universities under five broad categories of Infrastructure, Academic Reputation, Academic Excellence, Faculty and International Exposure.
View More:
Top 10 Universities with High-Quality Infrastructure
Top 10 Academically Recognised Universities
Top 10 Universities of Academic Excellence
Top 10 Faculty-Rich Universities
Top 10 Universities with a Global Connect
Top Universities Across Zones
India's Top 60 Private and Overall Deemed Universities-Ranking