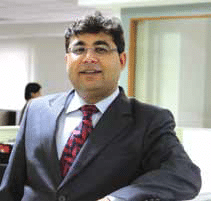 There is a big shift in the classrooms of today with the intervention of technology. Beas DevRalhan, CEO, Next Education, highlights latest digital classroom solutions available for schools.
Please share USPs of your disgital classrooms over other players existing in this domain.
Our digital classroom package offers the USPs of – content, innovative technology,Control system and support for teachers.
Out Content is mapped to syllabus of all boards such as CBSE, ICSE, IGCSE and 23 state boards. We have innovative technology framework, which allows content to play in classrooms irrespective of connection to server. Our remote control system enables user to control 95 percent features with only 5 buttons. Therefore, teacher is free to walk across the classroom even while using this system.
We provide end-to-end support for the teacher from lesson planning to assessment of students to generating student report cards along with high degree of flexibility, thus providing the user an option to create lessons, syllabi,etc as per needs.
How can institutions leverage their existing infrastructure to upgrade to digital classrooms?
The TeachNext solution provides everything required to set up a digital classroom in a school, if at all a school has existing infrastructure, such as a computer, audio visual system, interactive whiteboard, etc, we can install the TeachNext server and enable these computers to connect to it to stream content. eachNext provides an end-to-end solution right from cabling to setting up of the server system in the school.
Tools and resources available for teachers
Lesson plans


help the teacher to plan for a class

Interactive content
includes 2D and 3D visual
content along with voice-overs
to explain and help students
visualise concepts
Next Studio
includes interactive tools to draw on the
white board.It helps make the switch between
traditional blackboard and the new system
Next Dictionary
is an interactive dictionary
which can be used on
the fly
Next Tools
include quick reference tools such as
logarithm tables,graph plotter, periodic
table, etc.
CCE assessments
includes questions for
formative and summative
assessments as well as for
testing HOTS (higher order
thinking skills)
Question bank/Test creator/
exercises
offer more than 80,000 questions that
teachers can use
Library resources
from BBC and Britannica
as well as simulations and
experiments for science
concepts
Please shed light on new innovations.
Personalised learning at individual space is the next big frontier. Currently,institutions pay the same attention to each student, and each child learns at the same pace. Self-learn systems operate at a different pace from the classroom. The next big move will be a technology-enabled, integrated system in which the student is at the centre. Students will be able to move from device to device, choose their learning style,and excel at understanding the concept rather than just the words. For this reason Next Education has launched a series of Labs which help schools enable this for students.
This involves a big attitudinal shift.Schools need to be prepared to implement  various new aspects of learning -BYOD (bring your own device), multiple intelligences, big-data across various products, and an integrated ERP that allows the school to collate data across multiple systems.