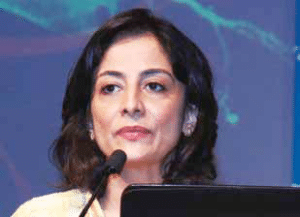 Anjum Babukhan, Director, Glendale Academy,Hyderabad

As an educator we need to keep in mind that there are certain windows of learning, which we need to optimise. Also we need to avoid pushing down the curriculum. In India we have tendency of introducing things 'earlier the better', which is not necessarily brain compatible. We need to keep in mind the age and stage of development. ICT has created a world of opportunities for children to utilise the technology by sharing what they are learning. We have Internet, teleconferencing, audio visuals, webinars, etc all types of digital learning tools. Living in the information age there is an abundance of information, we just need to know what is comfortable to use.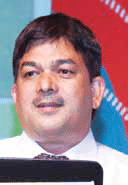 Virender Rawat, Coordinator- India, Director,Bkannes School,Gujarat

In green school concept we believe that if we want our children to flourish we need to connect them to nature before we teach them to save it. The environment is only guiding us to go further. We follow Panch Mahabhuta i.e. Prithvi, Agni, Jal, Vayu, and Akaash practice for sustainability. We have a green teacher programme in which we have merged CBSE programme to the Green Teacher Programme. We have also transformed CBSE curriculum to Green Curriculum. Our goal is to reduce, reuse and recycle all the resources. The Government of Gujarat has planned to open 70 green schools in the coming year.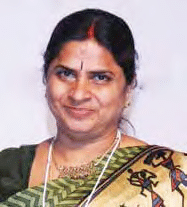 Kalpana Mohan, Principal, Vidyashilp Academy, Bangalore

Globalisation cannot happen without introduction of ICT into education. In today's world students are expecting them to be taught in a different way. In a child centric education we need to take the perspective of the child into consideration. If education can not keep pace with today's children who are tactfully, technologically and information ridden, it will become less appropriate and significant. ICT should not take over the teacher rather it should be supplementary and complementary to the teachers.

B A Wahid Newton, Programme Manager Education, BRAC

Technology integration is an endeavour to make text content easier, interactive and stimulating by adding visualisation. Technology allows teachers' to access good resources for better planning of classroom pedagogy. Technology helps in increasing the level of enthusiasm among students to attend classes. We have seen some encouraging results after implementing ICT in our schools.

Usha Reddy, Principal, Meridian School

If the brain has to retain it needs novelty. Joint productive activity as instructional pedagogy in the classrooms to enhance quality is a joint effort of teacher and student and aimed at enhancement of learning outcome. It is not the teacher driving the classroom but it is the partnership between teachers and learners. The teacher apparently turns into a learner but at the same time she will also become silent spectator and a motivator. To carry out such activity they need to have joint goals and outcomes that are clearly indicative. Children along with the teacher are going to design how they are going to implement about it. When children are left in the free atmosphere to learn that is when maximum learning happens.

G Prabhakar Reddy, Principal & Administrator, Bhadrachalam Public School, Hyderabad

Definitely there are more reasons than one that ICT has an integral role to play in teachinglearning process. Reasons for the use of ICT in education are continuous learning, digital and informational competence of students, communication action in cyberspace, increased productivity of a person and group, and methodical innovation. ICT has an impact on students, teachers as well as parents. Introduction of ICT in teaching-learning and administration has proven valuable. ICT has made the learning process more interesting and easier. Using ICT effectively is more important than changing resources.

Seetha Murthy, Principal, Silver Oaks School, Hyderabad

Excellence in school by emphasis on maximisation of learning is an excellent approach. Technology is merely a tool to assist the cause. Learning is the ultimate purpose in any school. Sustainability is the need of the hour. I had visited the green school in Bali, which is a wonderful concept. In the digital age, we are the digital migrants using ICT tools to teach students who are digital Natives. ICT can help teaching-learning to happen in remote and difficult situations.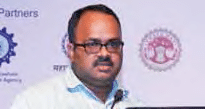 Nagendra Goyal,
Deputy Commisionar, Kendriya Vidyalaya Sangathan
It is not that before the emergence of ICT teaching-learning was not happening. There were wonderful students, good learning and excellent teachers or results. It is not about the results or learning but it is about the experience of children in the classroom, it is all about the experience of the teacher in the school where ICT is making an impact. ICT has made things easier and simpler for teachers to elaborate things better. KV has made lots of attempts in this regard. KV has got into e-classrooms. Every KV has at least one e-Classroom, interactive device. A lot of e-content has been developed by KVs for students which is available online and offline. We are going to inaugurate a portal for the e-content soon.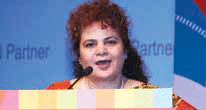 Mona Mehdi, Principal, Orchids The International School

We have a total e-campus in our school. When you enter the campus Wi-Fi provides Internet access in the campus and all of our classrooms are digitised. We have a curriculum based on CBSE and Cambridge. Teaching methodology is entirely digitalised. ICT has been proved as a boon for all the stakeholders. We would definitely like to think about the Green School Concept.
"Exciting news! Elets Education is now on WhatsApp Channels Subscribe today by clicking the link and stay updated with the latest insights!"
Click here!