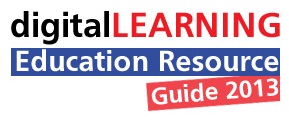 Get Featured to Get Noticed
digitalLEARNING, a premier monthly publication from EletsTechnomedia Pvt Ltd on current practices in ICT and education in India and across the globe, is coming up with its 5th Annual Resource Guide in October 2013.

India is witnessing a big leap in education sector and technology is playing a seminal role in achieving its multipleobjectives. With the increasing number of solution providers in the space there is a need for a specialised issue that can guide institutions for choosing the right solution to dig outmaximum benefits.
With its annual resource guide digitalLEARNING offers education solution providers to present their solution to education institutions that are looking for expansion and development. Being 'one–of–its–kind' for the Indian market, this annual issue is a comprehensive compilation and showcase of latest solutions in education and technology space. The issue will serve as a quick reference guide for everyone in the domain of education. There will be a spotlight on the companies, which are playing a seminal role in developing and implementing innovative systems and solutions at the educational institutions.
The issue gives you the opportunity to highlight your success stories and opportunity to get featured with who's who of the education space.
If You have
Digital classroom solution, Security, campus connectivity, networking solution, publication, course content, teacher training modules, ERP, student assessment solution, Skill development solution, courses, platform, sports, Lab equipment, furniture, etc, this is for you
Highlights
The Yellow Pages of education solution provider
One year shelf life
 Wider reach among key decision makers
Strong brand presence and strategic positioning
Maximum return on investment
Read by key decision makers in schools, higher education institutions and other places of learning, digitalLEARNING magazine provides unparalleled access to key people who research, recommend and purchase your products and services. The magazine is uniquely positioned to create impactful print, digital and event opportunities that will deliver maximum benefits for your brand.
Key Features of Listing in Annual Resource of Guide

There are three types of listings in the Annual Resource Guide 2013
Basic: The product wise listing includes contact details of the company in the matrix format.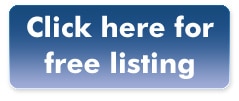 Advanced: The company contact details will be highlighted in a box with company logo.
Premium: The Premium segment will include a brand profile of the company with the advertisement. Detailed company profile includes a photograph of the representative, company logo, products and services, USP, target verticals, achievements, key people in the company, sales and after sales support details, case study, and much else.
Past Participants in the issue
NIIT, Pearson Education Service, Mexus Education, Panasonic, Next Education, BBC, Liqvid, IL&FS, Ncomputing, Hitachi, Wordsworth, Cybernetyx, eScan, Adobe, Ceeco, Knowledge Horizon, Epson, Viewsonic, Smart, NCS , Station-e, Hey Math, Vision Net, KIIT, Ryan, CVR, LPU, Amity
The reach of the Annual Education Resource Guide
• School principals, chairmen, directors, senior functionaries
• VCs, directors, deans, at higher education institutes and vocation training centres
• Ministers, senior officials at education ministries at centre and state levels
• Important functionaries at funding agencies in education space
• Important functionaries from the corporate sector, banks and PSUs, including CIOs and CTOs
• Public Administrators looking after regulation in education sector
• Heads of Academic think-tanks and other institutions
• IT vendors
• & many others
Expected number of copies to be published: 70,000
40,000 of the magazines go to schools. 20,000 go to higher education institutions
10000 go to government functionaries, corporate, internal use and Stands
Contact us now to take advantage of the opportunity of being part of
digitalLEARNING's mega Annual Resource Guide for the month of October 2013.
 Timeline for October 2013 issue:
Editorial material timeline: 15th September, 2013
Ad material timeline: 17th September, 2013
For editorial queries contact: Pragya Gupta, pragya@elets.in, +91 8860651648
For advertising queries, contact: FahimUlHaque, fahim@elets.in; +91 9873277808