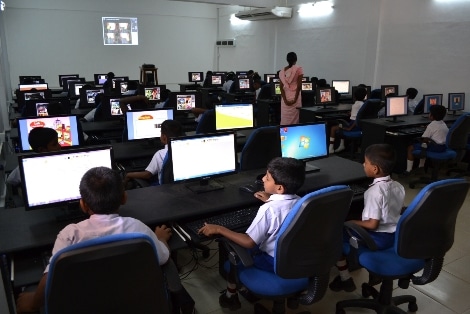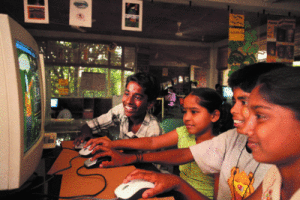 A web-based, digital open school called 'Ischooledx.com' has been set up at Infopark in Thrissur district of Kerala. Students from any part of the world can get admission to this school and can follow the classes right from their home or school with the help of an internet connection.
The admission to the web-based school, which is free for all students, will officially begin on September 16 (Monday).
It claims to be the "biggest school in the world" and has been established on the lines of the National Repository of Open Education Resources (NROER) launched by the Union government, first time in Kerala. It aims to promote the standard of learning process in schools at an international level across the country.
It has brought together digital resources like collection of documents, audio-visuals and interactive objects for various subjects in different syllabuses.
'Ischooledx' will also provide classes in Indian languages, which will give an opportunity to Indian origin students living abroad to study their mother-tongue like students in India do.
It features a modern lab facility and digital library as part of the project which will give an opportunity for students, parents and teachers to get free access to the collaborative nature of the digital repository from anywhere in the world.
'Ischooledx' is promoted and managed by G Forum, leading publishers of academic books to promote Global Standards of Education to all school students.The USP of 'ischooledx' is that students from all parts of the globe can come and study at any time they wish and can avail of global standards, said Jose Paul Athappilly,CEO of 'ischooledx'.